Greenhouse Scholars Program
11/5/2022
Submission Deadline
Explore Similar Scholarships
Grade Level:
Greenhouse Scholars believe that education is the greatest equalizer when it comes to giving equal opportunities to all. Greenhouse Scholars has therefore dedicated themselves to providing educational support to exceptional students. The students must have the potential to make a real difference in their career fields.
Greenhouse Scholars provides a four-year renewable college scholarship of up to $5,000 per year. Applicants need to be high-achieving students who demonstrate a financial need. The scholarship targets students in Georgia, Colorado, Illinois, New York, and North Carolina.
Applicants must be currently in high school and planning to attend a university or a four-year college. They should have attained at least a 3.5 GPA to be eligible for the scholarship. The application process goes through four rounds, starting with an eligibility survey and short responses, academic information and essay response, video response, and lastly the interview.
Key Information of Greenhouse Scholars Program
Scholarship Details
Intended Level of Study
Undergraduate
Greenhouse Scholars Program Timeline
October 2022
Application Opening Date
Applications open on October 1.
November 2022
Submission Deadline
The submission deadline is on November 5.
April 2023
Awards Announcement Date
Winners are announced as of April 17.
Scholarship Eligibility
To be eligible to apply, applicants must meet the following criteria.
Eligible Grade: High School Senior – High School Graduate
Maximum Age: Any
Required GPA: 3.5
Geographic Eligibility: Colorado, Georgia, Illinois, New York, North Carolina
Gender: Any
Race/Ethnicity: Any
Application Requirements
Here's what you need to submits besides your application.
Short Answers
Financial Information
Grade transcript
Standardized Test Scores
Essay
Video Submission
How to ace the Greenhouse Scholars Program
1
Complete all rounds
Applicants must complete all rounds of the application in order to be considered. To ensure that the many rounds do not overwhelm you, start the application process as early as possible since it involves multiple components.
2
Demonstrate financial need
Applicants need to demonstrate financial need whereby they prove that they lack financial resources to cater to their education. The household income must not be more than $70,000 per year to qualify as an underprivileged applicant.
3
Be outstanding
Ensure to highlight your excellent leadership skills that have helped you stand out from the crowd and that have awarded you accolades. Also, demonstrate how you have successfully navigated through school to score impressive academic results.
4
Have a strong interest in the community
Highlight your involvement and your participation in community activities. You should be able to demonstrate your strong interest and commitment to your community.
How the Greenhouse Scholars Program is Judged
Applicants are judged based on their values of leadership and community, on their ability to remain relentless and continue to strive for higher education despite the obstacles faced in their lives. Applicants need to have impressive academic records with outstanding achievements.
Why We Love the Greenhouse Scholars Program
Greenhouse Scholars creates an ecosystem of support
The ecosystem of support created by Greenhouse Scholars provides personal and professional resources needed to bring forth exceptional young leaders. The financial resources will assist you to thrive in your educational careers and even beyond.
For underprivileged students
The Greenhouse Scholars Program is need-based and requires applicants to be in need of financial support. It helps underprivileged and financially strained students access education.
Rigorous application and selection process
Even if you aren't successful, the various stages of this scholarship will teach you invaluable skills such as how to write a compelling essay, prepare for interviews, and submit numerous documents. These are skills you will use on many occasions.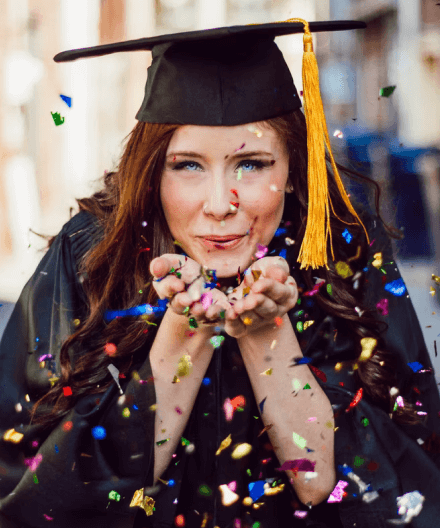 5 Facts Greenhouse Scholars Program - Greenhouse Scholars
Greenhouse Scholars is comprised of 10,000 people
Greenhouse Scholars comprises over 10,000 people who make up their community and they range from donors, family members, and individuals, to other corporate partners from all walks of life.
Greenhouse Scholars have served 40 states
Greenhouse Scholars community covers over 40 states and 50 countries and serves various ethnicities both locally and across the world.
It has impacted 50,000 people
Greenhouse Scholars impact at least 50,000 people every year through community leadership, mentorship, and volunteer work.
May apply for two forms of support
Scholars may apply for two forms of support each year, a four-year renewable scholarship award and a ''flex funding'' grant worth up to $2,000 per award.
The scholarship has four rounds
The application process for the scholarship has four rounds, the eligibility survey and short responses, the academic information and essay response, the video response, and the interview.