Geraldine "Polly' Bednash Scholarship
1/31/2023
Submission Deadline
Explore Similar Scholarships
College Major:
Location:
Grade Level:
The American Association of Colleges of Nursing (AACN) offers the Geraldine Polly Bednash Scholarship to support top-achieving students pursuing bachelors or graduate degrees in nursing.
AACN is recognized by the federal government for setting national standards, conducting research projects, maintaining the database, and funding nursing students. The Geraldine Polly Bednash Scholarship is worth $5,000 awarded to at least one recipient per round. The award is awarded four times a year.
Applicants must maintain at least a GPA of 3.2. They must be admitted or enrolled at an AACN member institution. Applicants are also allowed the option of submitting their application to a nursing school through NursingCAS. Within one month from the deadline, winner(s) are notified and shortly after announced on AACN digital platforms.
Key Information of Geraldine "Polly' Bednash Scholarship
Study Details
Country of Study
United States
Specific Schools
AACN-CastleBranch Schools
Scholarship Details
Intended Level of Study
Undergraduate
Postgraduate
Geraldine "Polly' Bednash Scholarship Timeline
November 2022
Application Opening Date
Applications open in November.
January 2023
First Submission Deadline
The submission deadline is on January 31.
February 2023
Awards Announcement Date
Winners are announced in February.
April 2023
Second Submission Deadline
The second Submission deadline is on April 30.
May 2023
Awards Announcement Date
Winners are announced in May.
July 2023
Third Submission Deadline
The third Submission deadline is on July 31.
August 2023
Awards Announcement Date
Winners are announced in August.
October 2023
Fourth Submission Deadline
The fourth Submission deadline is on October 31.
November 2023
Awards Announcement Date
Winners are announced in November.
Scholarship Eligibility
To be eligible to apply, applicants must meet the following criteria.
Eligible Grade: Undergraduate
Maximum Age: Any
Required GPA: 3.2
Geographic Eligibility: United States
Gender: Any
Race/Ethnicity: Any
Application Requirements
Here's what you need to submits besides your application.
How to ace the Geraldine "Polly' Bednash Scholarship
1
Maintaining academic credentials
This scholarship is for brilliant students in nursing so maintaining your past and current academic credentials is very important. If you still have a few months left before the submission you should focus on improving your academic grades.
2
maintain professionalism
This is a highly competitive scholarship and applicants must exhibit a strong professional character. Review your submission for any careless mistakes like spelling errors, grammatical errors, or typos before submission.
3
Highlight your academic projects
Mention the academic projects undertaken by you independently or in teams. You should give the details of project objectives, your ideas, and implementation results.
4
Career objectives and academic achievements
You should be able to prove how your academic pursuits will help you to plan your future career choices. A clear and transparent goal-setting will impress the panel of judges on your ability to focus and succeed in the future.
How the Geraldine "Polly' Bednash Scholarship is Judged
The panel of judges will select the winners based on their academic credentials, essay, leadership qualities, research initiatives, and teaching interests in the field of nursing.
Why We Love the Geraldine "Polly' Bednash Scholarship
Creating nurses for the national health
The scholarship is a great way to create extraordinary nurses for the nation. The young students of today will be motivated to be the subject experts tomorrow.
Completing academic courses
The scholarship funds will help nursing students complete their courses before joining the competitive job market.
Making the community healthy and safe
The organizer's effort to promote this noble profession will help the community to stay healthy and safe.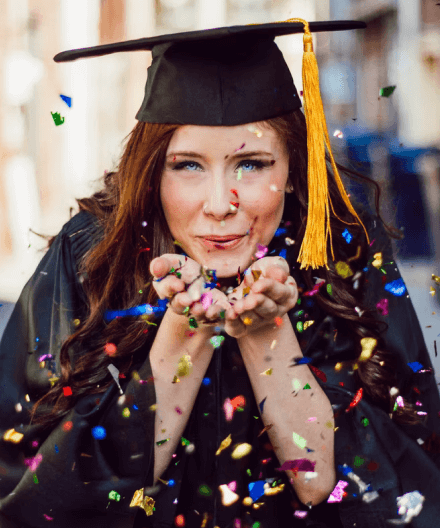 5 Facts About Geraldine "Poly" Bednash Scholarship
Nurse certification
The organizers AACN, established in 1969 with 121 member institutions, now has 850 member institutions. AACN is the United States' official agency to give the Commission Nurse Certification.
Participating 10 years in surveys
The winners of this scholarship have to participate for a minimum of 10 years in the surveys conducted by CastleBranch.
Length Of essay
The length of the essay required to be submitted is a maximum of 250 words.
Minimum GPA
The minimum GPA for eligibility to apply is 3.2.
AACN News Week
The names of the winners are published in the AACN News Week letter.