Geoscience IDEA Scholarship
6/1/2022
Submission Deadline
Explore Similar Scholarships
The Association for Women Geoscientists sponsors the Geoscience IDEA Scholarship program. The Association is a non-profit committed to enhancing the quality and degree of involvement of women in the geosciences, as well as exposing girls and young women to careers in the area.
The scholarship awards up to $5,000 per year, usually shared between two or more undergraduate students, and pairs them with AWG mentors to help them advance in their careers.
If awarded the scholarship, the sponsors will not release the monies until the Scholarship Committee receives proof of your enrollment at the authorized institution of your choice.
Key Information of Geoscience IDEA Scholarship
Study Details
Area of Study
Earth Science
Geology
Geophysics
Geosciences
Meteorology
Oceanography
Paleontology
Science
Seismology
Country of Study
United States
Scholarship Details
Intended Level of Study
Undergraduate
Geoscience IDEA Scholarship Timeline
August 1, 2021
Application Open Date
The call for application is made on this date.
June 30, 2022
Application Submission Deadline
Application for the scholarship officially closes on this day.
August 2022
Award Announcement Date
The sponsors announce the winners of the award in August. Check the website closer to the date for confirmation.
Scholarship Eligibility
To be eligible to apply, applicants must meet the following criteria.
Eligible Grade: High School Senior – Undergraduate
Maximum Age: Any
Required GPA: Any
Geographic Eligibility: United States
Gender: Women
Race/Ethnicity: Asian American, Black, Hispanic, Native Hawaiian, Native North American, Pacific Islander
Application Requirements
Here's what you need to submits besides your application.
Grade transcript
Recommendation letters
How to ace the Geoscience IDEA Scholarship
1
Draft a recommendation letter
We recommend that you write a recommendation letter and email it to your recommender to let them know what they should include in their letter.
2
Send your curriculum vitae to your referee
Your referee can find an overview of your career path in your résumé or curriculum vitae. It will help your recommender understand what you've done in the past, where you are now, and where you want to go in the future.
3
Contact your referees early
By making early contact with your referee, you eliminate the possibility of late submission. It gives them time to write a good recommendation for you.
4
Select familiar referees
It is best to select a recommender that can attest to your academic prowess and knows you.
How the Geoscience IDEA Scholarship is Judged
The scholarship committee considers academic achievement, intellectual talents, leadership, and character.
Why We Love the Geoscience IDEA Scholarship
There's an opportunity for renewal
Scholarship winners can apply for renewal. Those applying for renewal will submit their previous year's transcript and a new recommendation letter detailing their progress over the last year.
It encourages diversity in geosciences
The scholarship program is focused on helping more women pursue a career in geosciences and its related courses.
It focuses on underrepresented minorities
Through this scholarship program, women from underserved regions are encouraged to study and pursue jobs in the geosciences or earth sciences.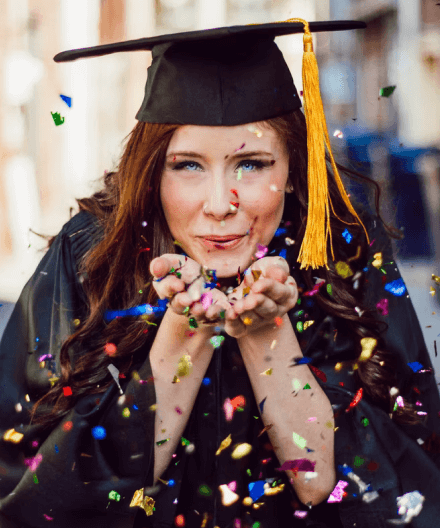 5 Facts About the Geoscience IDEA Scholarship
The winners get AWG membership and mentorship
The scholarship awardees will get a one-year AWG student membership supported by the organization and are also paired with professional AWG members to serve as mentors.
Applicants can get discounted membership
Even if a candidate misses out on the grant, they may clinch the one-year AWG student membership at a reduced rate.
The scholarship has had a name change
The Geoscience Inclusion, Diversity, Equality, and Accessibility (IDEA) Scholarship program was formerly called the AWG Minority Scholarship.
AWG sponsors other awards for students
The AWG sponsors another nine student awards in addition to the Geoscience IDEA Scholarship.
AWG sponsors an award for professionals
The Association of Women Geoscientists also sponsors professional awards for outstanding professional Geoscientists.