Georgia HOPE Scholarship
$20,000–$60,000
Award Amount
7/1/2023
Submission Deadline
Explore Similar Scholarships
Location:
Grade Level:
Launched in 1993, the Georgia HOPE Scholarship aimed at assisting students with educational funds to cater to expenses related to tuition at eligible Georgia postsecondary institutions. The scholarship is administered by Helping Outstanding Pupils Educationally (HOPE). The scholarship program rewards Georgia's high-achieving students.
This is a merit-based scholarship and is only available to Georgia residents with outstanding academic achievement. The Georgia HOPE Scholarship awards students with funds worth between $20,000 and $60,000. The scholarship funds cover tuition expenses for students pursuing an undergraduate degree in an eligible college or university in Georgia.
The administering body scrutinizes the recipient's academic progress to ensure they perform well in school. The recipients must maintain a 3.0 HOPE GPA and OSFA checks students' GPA at 30, 60, and 90 attempted hours.
Key Information of Georgia HOPE Scholarship
Study Details
Country of Study
United States
Scholarship Details
Intended Level of Study
Undergraduate
Award Amount
$20,000–$60,000
Georgia HOPE Scholarship Timeline
November 2022
Application Opening Date
Applications open on November 1.
July 2023
Submission Deadline
The submission deadline is on July 1.
Scholarship Eligibility
To be eligible to apply, applicants must meet the following criteria.
Eligible Grade: High School Senior – High School Graduate
Maximum Age: Any
Required GPA: 3
Geographic Eligibility: Georgia
Gender: Any
Race/Ethnicity: Any
Application Requirements
Here's what you need to submits besides your application.
Financial Information
Standardized Test Scores
How to ace the Georgia HOPE Scholarship
1
Submit a complete application form
Ensure that you complete the Georgia HOPE Scholarship application form as a lack of filling the form may lead to disqualification. Additionally, complete the Free Application for Federal Students Aid (FAFSA) and attach all the necessary documents requested in the requirements section.
2
Be a resident of Georgia
Applicants need to be residents of the state of Georgia at the time of high school graduation. Applicants from other states need to apply after 24 months after they have established a domicile in Georgia to qualify for the residency requirement eligibility.
3
Register with Selective Service
Registering with Selective Service will give you an upper hand while applying for the Georgia HOPE scholarship. Male applicants must comply with Selective Service registration requirements.
4
Meet academic achievement standards
Applicants must have attained a 3.0 GPA to win this scholarship. They should also maintain good academic scores to continue receiving the funds.
How the Georgia HOPE Scholarship is Judged
Applicants are judged based on their academic records and they must maintain satisfactory academic progress. Applicants are also evaluated on their continued eligibility in the program at different checkpoints throughout their academic careers. Applicants should not have defaulted or refused to repay any federal or state aid.
Why We Love the Georgia HOPE Scholarship
Counters the ''brain drain'' phenomenon
The scholarship helps academically superior students by sponsoring their education and helping them attend college and remain in Georgia. This helps the state of Georgia counter the ''brain drain'' phenomenon where numerous exceptional students were attending universities and colleges in other states.
Accepts home-schooled students
Students who graduate from a home study program may be eligible to receive the scholarship. The Georgia HOPE Scholarship accepts home-schooled students provided they meet academic eligibility.
The scholarship is less restrictive
The scholarship's major requirements are a GPA of 3.0 and location eligibility (Georgia). Other requirements such as age, gender, school, and ethnicity are open to all and the scholarship requires a few documents to accompany your application.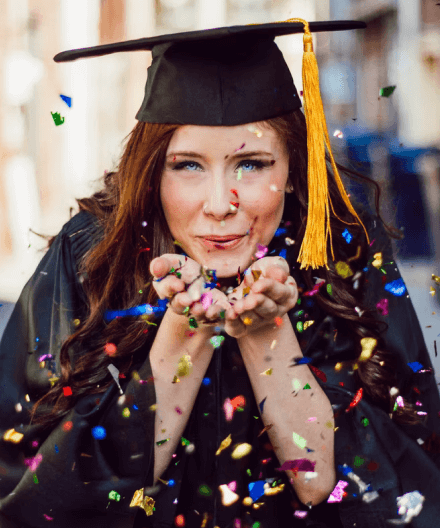 5 Facts About Georgia HOPE Scholarship - Helping Outstanding Pupils Educationally
HOPE has provided more than $10 billion
Helping Outstanding Pupils Educationally has provided more than $10 billion in financial assistance for educational programs.
HOPE has helped over 1.8 million students
This scholarship program has helped more than 1.8 million students pursue studies at eligible state public and private institutions.
HOPE has six different aid programs
HOPE consists of six different aid programs which include HOPE Scholarship, HOPE Grant, Zell Miller Scholarship, Zell Miller Grant, HOPE GED Grant, and HOPE Career Grant.
The scholarship is capped
The scholarship is capped at 127 credit hours and a student has only seven years to receive payments for the scholarship.
Award amount varies
The money provided to HOPE scholars varies and depends on the type of institution of study chosen by the student.