FSA Scholarship
8/12/2023
Submission Deadline
Explore Similar Scholarships
College Major:
Location:
Grade Level:
The Florida Stormwater Association Educational Foundation Scholarship by the Florida Stormwater Association (FSA) is awarded annually to students of engineering, environmental science, and finance to support them in their academic pursuits focussing on managing surface runoff by effective implementation of research ideas.
The Florida Stormwater Association Educational Foundation Scholarship program is an initiative to help the community by using the minds of young people to manage its water quality, water quantity and reduce flooding of pavements and roads.
The Florida Association of Stormwater Utilities established in 1993 is now known as the Florida Stormwater Association after modification of its main objectives. One of the primary objectives of the organization now is to impart education, conduct workshops, and organize events to effectively combat the problems associated with stormwater.
Key Information of FSA Scholarship
Study Details
Area of Study
Engineering
Natural Resources
Public Administration
Country of Study
United States
Scholarship Details
Intended Level of Study
Postgraduate
FSA Scholarship Timeline
January 2023
Application Opening Date
Applications open in January.
August 2023
Submission Deadline
The submission deadline is on August 12.
December 2023
Awards Announcement Date
Winners are announced at the FSA Winter Conference in December.
Scholarship Eligibility
To be eligible to apply, applicants must meet the following criteria.
Eligible Grade: Graduate – Postgraduate
Maximum Age: Any
Required GPA: Any
Geographic Eligibility: Florida
Gender: Any
Race/Ethnicity: Any
Application Requirements
Here's what you need to submits besides your application.
Essay
Recommendation letters
Grade transcript
How to ace the FSA Scholarship
1
Engagement in the community
Actively engage in your community to understand the problems caused by stormwater. This could be local flooding of roads and pavements or degradation of the quality of water or could be water shortage caused by inadequate steps taken for proper management of stormwater in your area.
2
Research on stormwater management
Researching papers, publications, and articles on storm management should give you a strong lead over other candidates. The U.S. Environmental Protection Agency has set regulations for managing stormwater, which need to be studied in detail for making an impression on the panel of judges.
3
Highlight your related projects
Highlighting your projects on stormwater management would definitely be an added advantage. Showcasing your stormwater projects where you have contributed by identifying issues, your solutions to address them would reflect your keen interest and knowledge in this area.
4
Maintaining professional attitude
Maintain a professional attitude by carefully reviewing your submissions for any typographical errors, spelling, and grammatical mistakes.
How the FSA Scholarship is Judged
Submissions are judged by eminent personalities of FSA for their subject matter content quality, original ideas, solutions provided by the applicant, and whether the implementation strategies are practically feasible. Papers should definitely prove your interest in pursuing your future career interest in the management of stormwater.
Why We Love the FSA Scholarship
Managing stormwater threat in urban areas
The FSA scholarship is being given to applicants specializing in stormwater which is now an area of great national concern. Many parts of the world, mainly the urban areas in the United States, have issues with surface runoff.
Past academic performance not given weightage
The application process is simple and easy. There are no restrictions on age, gender, ethnicity, or GPA. There are no fees for applying for this scholarship.
Creating awareness in the community
FSA, the organizing body, is awarding this scholarship with a mission to save our community from the menaces of stormwater by creating awareness.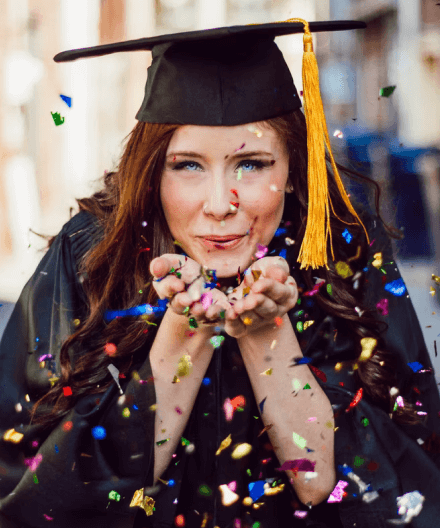 5 Facts About Florida Stormwater Association Educational Foundation Scholarship
An act of charity
FSA is a charitable organization and was established in 2003. Many students have completed their education and are pursuing their career in stormwater management.
For students in Florida
The scholarship is restricted to students studying in the colleges in Florida.
Essential documents
The process requires minimal documents including an application form, a brief, a letter of recommendation, a sealed copy of official transcripts, and a brief write-up on a storm-water project.
Scale for judgment
The point scale, on which you are judged, is 50 with 15 points on the letter of transmittal, five points on the letter of recommendation, 10 points on official transcripts, and 20 points on a brief write-up.
FSA impactful portfolio
FSA's educational foundation has impactful achievements through its list of completed projects, including the Street Sweeping Project, BMP Life-Cycle Costing Project, Pathogens Project, and the MS4 Assessment Projects.