Florida Student Assistance Grants (FSAG)
12/31/2022
Submission Deadline
Explore Similar Scholarships
Location:
Grade Level:
The Florida Student Assistance Grant (FSAG) Program is a need-based grant program available to undergraduate students enrolled in their first degree program. The program awards four grants: Florida Public Student Assistance Grant, Florida Private Student Assistance Grant, Florida Postsecondary Student Assistance Grant, and Florida Public Postsecondary Career Education Student Assistance Grant (FSAG-CE).
The program is open to all U.S. citizens or eligible noncitizens who have been residents of Florida for at least a year. Applicants are expected to be pursuing their first degree and be enrolled in at least six credit hours per term or equivalent for the FASG Public program and a minimum of 12 credit hours per term or 360 clock hours for the FSAG Private or FSAG Postsecondary programs.
Applicants are required to demonstrate substantial financial need and be enrolled in an eligible postsecondary institution (state universities, community colleges and private, non-profit, four-year colleges and universities, certificate-seeking aviation maintenance schools, and career centers) within the state of Florida.
Key Information of Florida Student Assistance Grants (FSAG)
Scholarship Details
Intended Level of Study
Undergraduate
Florida Student Assistance Grants (FSAG) Timeline
April 2022
Applications Opening Date
Applications open on April 1.
December 2022
Submission Deadline
The submission deadline is December 31.
Scholarship Eligibility
To be eligible to apply, applicants must meet the following criteria.
Eligible Grade: College Freshman – College Senior
Maximum Age: Any
Required GPA: 2
Geographic Eligibility: Florida
Gender: Any
Race/Ethnicity:
Application Requirements
Here's what you need to submits besides your application.
Financial Information
School Verification
Grade transcript
How to ace the Florida Student Assistance Grants (FSAG)
1
Complete all necessary documents
Ensure you complete the Free Application for Federal Student Aid (FAFSA) and all required documents without any errors before your institution's deadline.
2
Submit early
Meeting the priority deadline set by your institution gives you the best opportunity to be considered for any of the financial aid types.
3
Avoid common mistakes
When filing your FAFSA application, avoid common mistakes such as not signing the form, not reading definitions carefully, putting incorrect information, not using your FSA ID to start the FAFSA form, etc.
4
Meet the standards of satisfactory academic progress
Before applying, ensure you have a minimum GPA of 2.0 and that you are enrolled beyond the minimum credit requirements.
How the Florida Student Assistance Grants (FSAG) is Judged
The applicant's post-secondary institution determines the applicant's eligibility. Applicants must demonstrate financial need.
Why We Love the Florida Student Assistance Grants (FSAG)
Grant can be renewed
All grants the program offers can be renewed upon meeting the requirements at the end of the second semester or third quarter of each academic year. Contact your post-secondary institution for the renewal requirements.
Funding can cover full-time enrollment
A student receiving FSAG Private or Postsecondary is eligible to receive scholarship funding for nine semesters or 14 quarters of full-time enrollment.
You could appeal if you're denied
If you believe your financial aid application was wrongly denied, you can file an appeal within 30 days of receiving the denial letter or the date set by your institution's financial aid office.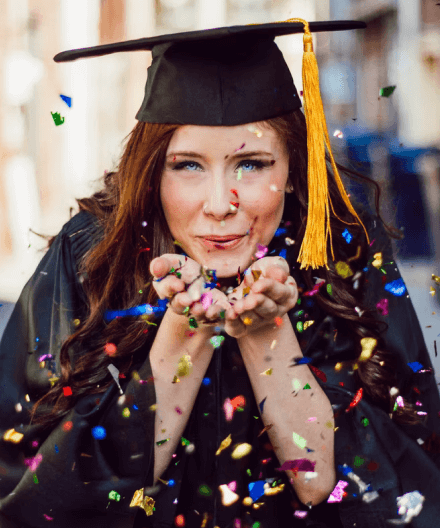 5 Facts About the Florida Student Assistance Grants Program
Award amount varies
The award amount varies each year as it is set by the Legislature in the General Appropriation Act each year. The award amount varies between $200- $2,610 per academic year.
Automatic consideration for financial aid programs
Filing FAFSA means you are automatically considered for federal, state, and institutional student aid programs based on your dependency status and Expected Family Contribution (EFC).
Free Application for Federal Student Aid
The Free Application for Federal Student Aid (FAFSA) is the financial aid application completed each year by students and parents applying for federal or state financial aid.
Office of Student Financial Assistance
Based in the Florida Department of Education, the Office of Student Financial Assistance (OSFA) is responsible for administering Florida's grants and scholarships as well as facilitating higher education access and services in Florida.
Various aid programs
The Florida Department of Education also runs various other grants and scholarship programs like the Florida Bright Futures Scholarship Program and the Florida Work Experience Program.