ESPN Fellowship
3/1/2023
Submission Deadline
Explore Similar Scholarships
College Major:
Location:
Grade Level:
The fellowship program was created in collaboration with ESPN and American University enabling budding journalists to work in ESPN's Investigative and Enterprise Journalism Unit while pursuing a Master's degree. Both of them provide the ESPN Fellowship, which provides one permanent U.S. resident accepted to the AU MA in Journalism & Public Affairs with a scholarship of $35,000 each. For the 33 credits required for the MA in Journalism and Public Affairs degree, the holder additionally receives 18 credits of tuition reimbursement.
The AU fellow will be a part of the unit for the term of the fellowship in addition to working on investigative and enterprise journalism. The fellow will also have access to the roughly 50 journalists and managers in the unit and will interact with and learn from journalists in a variety of fields, such as sourcing, reporting, data journalism, freedom of information requests and challenges, and how to protect their health when dealing with difficult situations during reporting and after publication.
Graduate students will have the opportunity to conduct their research and reporting, and the fellow will gain knowledge of the processes involved in managing and preparing content for audio, digital, television, and streaming platforms. The goal of the foundation is to create a pipeline of well-rounded, imaginative, and diverse investigative journalists by training and developing upcoming leaders in the field and giving them the resources, chances, and experiences to do so.
Key Information of ESPN Fellowship
Study Details
Country of Study
United States
Specific Schools
American University Washington, DC
Scholarship Details
Intended Level of Study
Postgraduate
ESPN Fellowship Timeline
January 2023
Application Opening Date
Applications open on January 1.
March 2023
Submission Deadline
The submission deadline is on March 1.
April 2023
Award Acceptance Deadline
The winner is announced by April 30.
Scholarship Eligibility
To be eligible to apply, applicants must meet the following criteria.
Eligible Grade: Graduate
Maximum Age: Any
Required GPA: Any
Geographic Eligibility: United States
Gender: Any
Race/Ethnicity: Any
Application Requirements
Here's what you need to submits besides your application.
Recommendation letters
Portfolio
Essay
Present Work Experiences
How to ace the ESPN Fellowship
1
Highlight your strong investigative abilities
Make sure to mention any previous experience reporting on or background in sports; however, this is not strictly necessary given that ESPN's work in this unit extends beyond the sports business to include coverage of the government, politics, justice, education, and health. Additionally, show that you have the requisite multitasking skills, willingness to accept guidance, ability to operate in a team, and collaborative work ethic.
2
Use your recommendation letters to your advantage
Send letters of recommendation outlining your eligibility for the fellowship and how you might profit from it. Additionally, present yourself as a versatile, innovative, and well-rounded applicant. Last but not least, select referees who are well-versed in your print or digital investigative journalism expertise and accomplishments, and let them know ahead of time.
3
Stand out from other applicants
The selection committee strongly favors earlier work in or embracing reporting on systemic and social injustices. Pick work samples (include links to your samples in a single PDF document) that best demonstrate your commitment to reporting on systemic and social injustices. If you still have a few more years until you want to apply for the ESPN Fellowship, think about finding work that emphasizes this.
4
Make sure you review your application
ESPN Fellowships are competitive, so make sure your application doesn't get dismissed because of careless mistakes such as typos, spelling mistakes, or grammatical errors. Take the time to ask a trusted family member or friend, teacher, or mentor to review your application before submission.
How the ESPN Fellowship is Judged
The Journalism Fellowship Partners evaluate applicants based on their applications, résumés, and two more letters of recommendation.
Why We Love the ESPN Fellowship
Scholarship recipients have access to mentorship
Numerous graduate and undergraduate students have been matched annually with successful alumni who can guide them along the path to a successful career. The alumni mentors are an invaluable resource for knowledge and experience, offering guidance on short- and long-term goals, sharing advice for enhancing your resume and portfolio, and helping you network your way into the communication field for internships and job opportunities.
Campus newsroom applicants are considered
Candidates from campus newsrooms may be taken into consideration if they have good investigative skills. This allows everyone to take part and increase their chances of obtaining the scholarship to ease the burden of paying for college.
Recipients can be employed
The School of Communication gives its students the chance to engage with cutting-edge tools and hone skills that are essential for success. This enables you to learn while also gaining experience, all while earning some extra cash to help you pay your bills.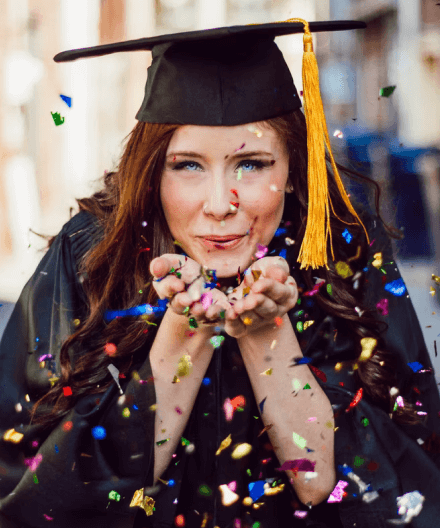 5 Facts About ESPN Fellowship
Over 300 alumni served as mentors
More than 300 alumni have mentored students, many of them for five years or longer.
Investigative journalism is required
Candidates must have at least two to five years of high-caliber investigative journalism experience in print.
Digital media experience is required
Candidates, with no investigative journalism experience but possess two to five years in digital media or have similar experience in a different industry, are eligible.
Open to U.S. citizens or legal residents only
Applicants must be U.S. citizens or legal residents to be eligible.
Scholars have access to state-of-the-art equipment
Scholars get the chance to work with cutting-edge tools and hone skills that are essential for success.