Education Matters Scholarship
11/30/2022
Submission Deadline
Explore Similar Scholarships
Location:
Grade Level:
Unigo, a division of EducationDynamics, is sponsoring this scholarship. They specialize in assisting schools and institutions in attracting students interested in pursuing a career. Unigo has 3.8 million members, the majority of whom are college students. They give students the information they need to make the best career decisions possible as they progress through college.
An award of $5,000 goes to a student who can convince naysayers how vital education is while narrating why it matters to them.
The award is a check made payable to the recipient's accredited post-secondary institution as soon as the recipient submits proof of enrollment to the scholarship sponsors. The recipient has till the fall of 2027 to provide evidence of registration.
Key Information of Education Matters Scholarship
Study Details
Country of Study
United States
Scholarship Details
Intended Level of Study
Undergraduate
Education Matters Scholarship Timeline
November 30, 2021
Application Open Date
Application for the next year opens on November 30 of the previous year.
November 30, 2022
Submission Deadline
Submission ends a year after the application opens.
February 28, 2023
Award Announcement Date
The winner of the award gets contacted in February of the succeeding year.
Scholarship Eligibility
To be eligible to apply, applicants must meet the following criteria.
Eligible Grade: High School Junior – High School Senior
Age: 14 – 19
Required GPA: 3
Geographic Eligibility: United States
Gender: Any
Race/Ethnicity:
Application Requirements
Here's what you need to submits besides your application.
How to ace the Education Matters Scholarship
1
Follow all instructions
One of the criteria for judging is if applicants followed instructions well before and after the award. That is during application and after they are successfully selected as winners.
2
Make essay error and grammar free
Submitting an error and grammar-free essay is one of the criteria the judges pay attention to in selecting a winner. We advise you to use popular artificial intelligence software to make your piece devoid of punctuation and grammar errors.
3
Stick to the word count
The essay has a word limit of 250 words. We advise you stick to that. Use word document's word count checkers to keep track of your word count.
4
Be original and creative
It is easy to find essays with similar prompts (essay questions) on Google. We advise you to stick to your story, be original, and avoid Plagiarism.
How the Education Matters Scholarship is Judged
Four criteria are used to evaluate applications: Originality (25%), writing ability (25%), creativity (25%), and overall excellence (25%). If there is a tie, the candidate with the higher score for overall excellence wins it. Also, a recipient forfeits the award if they fail to meet the requirements for receiving the prize. The next highest score becomes the winner.
Why We Love the Education Matters Scholarship
The long application window
Even though it's a short essay, the long application period gives you plenty of time to perfect your essay.
Easy to apply
The scholarship does not have many requirements. The essay and completing an application form are the sole criteria.
Serves as inspiration for college applications
Suppose the applicant is held out from enrolling in a college for financial reasons. In that case, it may encourage the winner to do so.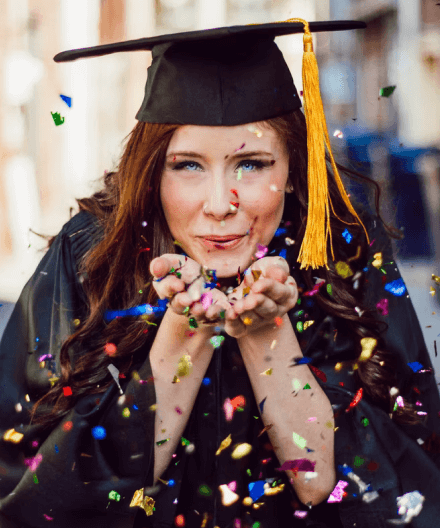 5 Facts About the Education Matters Scholarship
Open to students 14 years or older
This scholarship is open to students 14 years or older.
Unigo staff relatives are ineligible to apply
Neighbors and family members of Unigo employees are not eligible to apply.
Enough application time
The scholarship application time is for one year, which gives applicants enough time.
Applications are properties of the sponsor
By applying, the applicant accepts Unigo's privacy policy and acknowledges that Unigo can use their entry for marketing purposes.
The scholarship is not transferable
This scholarship can not be transferred to someone else without the knowledge of the sponsors.