Duke Award
1/31/2023
Submission Deadline
Explore Similar Scholarships
Location:
Grade Level:
The Duke Award Scholarship is one of the scholarships granted by the Outrigger Duke Kahanamoku Foundation. The foundation aims to support recipients to achieve their academic goals in the face of rising higher education costs. Through the Duke Award, the Foundation seeks to recognize outstanding high school seniors in Hawaii who embody the spirit and character of Duke Kahanamoku.
The scholarship is in honor of Duke Kahanamoku, one of the leading sports figures in the United States and globally. Duke, a native of Hawaii, is best remembered for popularizing the sport of surfing globally. The scholarship is one of the channels used by the Outrigger Duke Kahanamoku Foundation to raise awareness regarding Duke and to encourage young people to emulate his character.
The scholarship awards a one-time award of $15,000. This is a considerable amount of money that can be used to further the academic pursuits of the recipient. Another advantage of the Duke Award is that applicants who are not selected as finalists are automatically entered into another award category, the Ambassadors of Aloha Scholarships, which has multiple scholarships to disburse.
Key Information of Duke Award
Study Details
Country of Study
United States
Scholarship Details
Intended Level of Study
Undergraduate
Duke Award Timeline
October 15, 2022
Application Open Date
Scholarship applications open on the Duke Award website.
January 31, 2023
Submission Deadline
Applications are accepted up to January 31.
April 2023
Award Announcement Date
Usually, the scholarship is granted in early April.
Scholarship Eligibility
To be eligible to apply, applicants must meet the following criteria.
Eligible Grade: High School Senior – Undergraduate
Maximum Age: Any
Required GPA: Any
Geographic Eligibility: Hawaii
Gender: Any
Race/Ethnicity: Any
Application Requirements
Here's what you need to submits besides your application.
Faculty endorsement
Essay
Grade transcript
Recommendation letters
Financial Information
How to ace the Duke Award
1
Learn about Duke Kahanamoku
The entire scholarship is based on the life of Duke Kahanamoku. Research and learn about him to determine whether your principles match.
2
Embody the traits of Duke Kahanamoku
The scholarship winner is expected to exemplify the personality traits and characteristics of Duke Kahanamoku. Your application should demonstrate that, indeed, this is true.
3
Start your application as soon as possible
The application process is intensive and requires a lot of supporting documentation. Start your application as early as possible so as to have ample time to prepare your documents.
4
Meet all application requirements
The Duke Award is extremely competitive. Therefore, ensure that you meet all the application requirements and leave no room for error to stand out from the crowd.
How the Duke Award is Judged
Applicants are judged on how best they exemplify Duke Kahanamoku's traits and characteristics. Thus, a winning entry is one that demonstrates how a candidate's experiences, belief systems, and goals tie to those of Duke Kahanamoku. Additionally, it is important to showcase how you will advance Duke's legacy.
Why We Love the Duke Award
Limited geographic reach
The scholarship is limited to only Hawaii-based applicants, which is a significant advantage to residents of the state who relate best with the life and work of Duke Kahanamoku.
It is nomination-based
An applicant has to be nominated by their school to be eligible for the Duke Award. This recommendation is already a testament to the skills and capabilities of the nominee, which is a significant win by itself.
Highly competitive and prestigious
Only three to six candidates make it to the final rounds of the scholarship, which makes it highly competitive. Additionally, the award of $15,000 makes it one of the most prestigious scholarships around.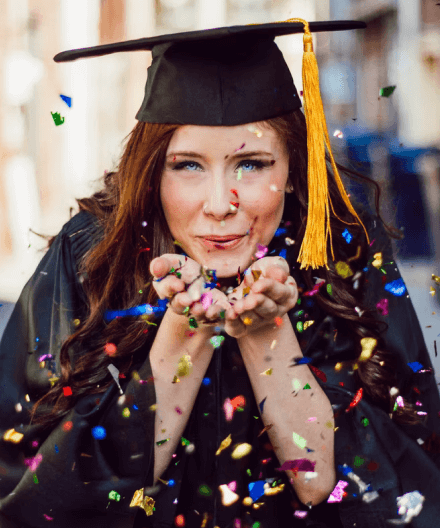 5 Facts About the Duke Award
Duke Kahanamoku was born in 1890
Duke Kahanamoku, the inspiration for the scholarship, was born in 1890 in Honolulu and became one of the most remarkable sportspeople in American history.
The foundation has granted over 1,041 scholarships
Since its formation in 1986, the Outrigger Duke Kahanamoku Foundation (ODKF) has awarded over $3 million in 806 grants and 1,041 scholarships.
Scholarship recipients attend Duke's Night
Since 2019, scholarship recipients have attended Duke's Night, which is an event celebrating young scholars and inviting them into the Duke community.
Each school can nominate three candidates
Even though only three to six nominees make it to the final round of the competition, each school in Hawaii can nominate up to three candidates for the Duke Award.
Self-nominations are allowed
Candidates who do not receive the nomination of a school official can still apply but are automatically entered for the Ambassador of Aloha Scholarships.