Dolly Parton Songwriting Award
$10,000–$20,000
Award Amount
2/4/2023
Submission Deadline
Explore Similar Scholarships
Location:
Grade Level:
Dolly Parton Songwriting Award is an annual contest for country music songwriters in the United States. The purpose is to celebrate the musical heritage of Nashville, also called the songwriting capital of the world. The winner of the contest is awarded an educational scholarship of $20,000.
Broadcast Music, Inc. (BMI) was founded in the year 1940. The foundation has played a key role in bringing country music to the mainstream and has various ongoing initiatives. It aims to find future stars of the genre and help them get through their education with a reduced financial burden.
Dolly Parton Songwriting Award was established in 2015 as the Nashville Songwriting Scholarship, marking the 75th anniversary of BMI. Students enrolled at a US college or university can submit their songs, originally written and owned, in genres including country music, bluegrass, contemporary Christian, Americana, blues, folk, pop, rock, and roots.
Key Information of Dolly Parton Songwriting Award
Study Details
Country of Study
United States
Scholarship Details
Intended Level of Study
Any
Award Amount
$10,000–$20,000
Dolly Parton Songwriting Award Timeline
January 2023
Application Opening Date
Applications open on January 1.
February 2023
Submission Deadline
The submission deadline is on February 1.
May 2023
Awards Announcement Date
Winners are announced in late spring.
Scholarship Eligibility
To be eligible to apply, applicants must meet the following criteria.
Eligible Grade: College Freshman – College Senior
Age: 17 – 24
Required GPA: Any
Geographic Eligibility: United States
Gender: Any
Race/Ethnicity: Any
Application Requirements
Here's what you need to submits besides your application.
How to ace the Dolly Parton Songwriting Award
1
Unique and original song
Make sure that you send a song that has not been submitted to any other contest/scholarship program and you have its complete ownership rights.
2
Keep the genre in mind
Submit the song that matches one of the genres mentioned. If you are an aspiring musician, take the time to produce an original piece that demonstrates your truth. Like in writing, your song must be familiar. Talk about something related to you or affects you in any way.
3
Send in your best work
As just one song can be submitted, make sure it is your most impressive work that is liked by most people. Get your friends, family members, mentors, and teachers to listen to your songs, and together pick the best one.
4
Take time to improve
Use the time you have to improve your song and work on the feedback. Also, those who have it in them can go through their already produced material and pick the best one or the most liked one to submit as long as it hits the brief.
How the Dolly Parton Songwriting Award is Judged
Songs are judged based on the criteria provided. Accepted genres include country music, Americana, folk, pop, rock, roots, blues, bluegrass, and contemporary Christian.
Why We Love the Dolly Parton Songwriting Award
A reward for passion
This is one of the few scholarships that reward students for following their passion for songwriting. It is entirely to support young talents reach their educational goals.
A history of serving country music
BMI has continuously worked to help country music and artists in this genre. The scholarship is another step in that direction.
Accepting a wide range of genres
The contest accepts songs from a variety of genres, so a lot of potential applicants can participate.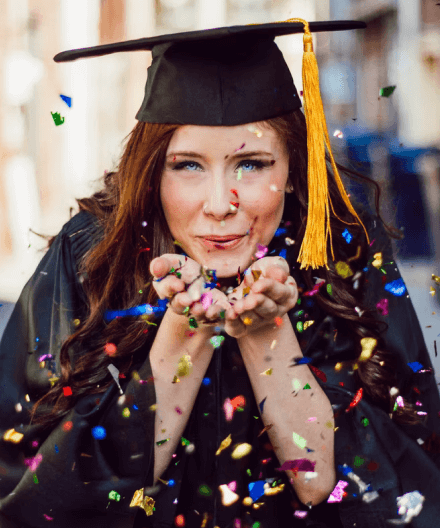 5 Facts About Dolly Parton Songwriting Award
Applicants must be the owners of their work
The submitted songs should be completely owned by the participating students, and not by any music publisher or record label.
Each scholarship program has different submissions
Those applying for Nashville Songwriting Scholarship and John Lennon Scholarship have to submit different songs for each competition.
Supporting country music artists since 2015
The first Nashville Songwriting Scholarship was offered in 2015, on BMI's 75th anniversary.
Previous winners cannot reapply
Previous recipients cannot reapply for this scholarship.
Various support programs
The BMI is running various programs and scholarships related to music and broadcasting.