Coupon Chief Scholarship
8/30/2023
Submission Deadline
Explore Similar Scholarships
Location:
Grade Level:
The Coupon Chief Scholarship, which is offered by CouponChief.com, is meant to help students attend college or university. CouponChief is an American website company that provides online and printable coupon and discount codes. This scholarship is part of the company's efforts to help future leaders to appreciate and become more competent in fiscal responsibility.
The scholarship targets students within the U.S. who are passionate about saving money. Its application process is simple: the applicant needs to create a video of between two to five minutes addressing a given topic and upload it to YouTube. Candidates are to select between two topics and provide a detailed response.
The Coupon Chief Scholarship awards the overall winner $1,000 for use towards their higher education. Additionally, the application process is an opportunity for someone to evaluate their spending habits and to teach others about financial responsibility. As the entry videos are hosted on YouTube, one can get the publicity they need to take their creativity and careers to a higher level.
Key Information of Coupon Chief Scholarship
Study Details
Country of Study
United States
Scholarship Details
Intended Level of Study
Undergraduate
Vocational/Technical School
Coupon Chief Scholarship Timeline
April 1, 2023
Application Open Date
Applications open around April.
August 30, 2023
Submission Deadline
Entry videos should be uploaded to YouTube and CouponChief notified by this date.
September 1 2023
Award Announcement Date
CouponChief announces the scholarship winner.
Scholarship Eligibility
To be eligible to apply, applicants must meet the following criteria.
Eligible Grade: High School Freshman – Undergraduate
Maximum Age: Any
Required GPA: Any
Geographic Eligibility: United States
Gender: Any
Race/Ethnicity: Any
Application Requirements
Here's what you need to submits besides your application.
How to ace the Coupon Chief Scholarship
1
Follow instructions keenly
The scholarship application process involves more than simply creating and uploading a video on YouTube. CouponChief provides additional details that should be followed for your application to be complete, such as sending them your name and mailing address through email. Read and follow all guidelines to avoid an incomplete entry.
2
Review previous entries
Search and watch previous entries on YouTube to see what other students have been submitting over the past competition cycles. Additionally, CouponChief publishes past winning videos that you should review even as you work on your own.
3
Seek an expert's help and input
Creating an award-winning video can be a daunting exercise, especially for those with no prior production or editing experience. Therefore, we highly recommend that you seek an expert's help and input to ensure that your entry is professionally-done.
4
Be authentic in your video
Apply only if you are passionate about saving money. Only this way will you tell a compelling story that resonates with your audience.
How the Coupon Chief Scholarship is Judged
Videos will be judged based on the quality of the tips given by the candidate on how to save money. Therefore, make sure you tell a story and provide guidelines that relate well to this narrative. Additionally, CouponChief encourages creativity in the videos, which should, therefore, be well shot, edited, and produced.
Why We Love the Coupon Chief Scholarship
It's open to all students
Unlike other scholarships that target a particular segment of students, the Coupon Chief Scholarship is open to all learners, whether they are enrolled in high school, college, or trade school.
Variable-length application video
The entry videos should be between two and five minutes. This limit caters to the needs of a variety of students, from those with long stories to tell to those with short and concise narratives.
Recognition on CouponChief website
The winner, together with a link to their video, is celebrated on the CouponChief scholarship website. This publicity can be good for the candidate, who can now boast of being a financially responsible individual.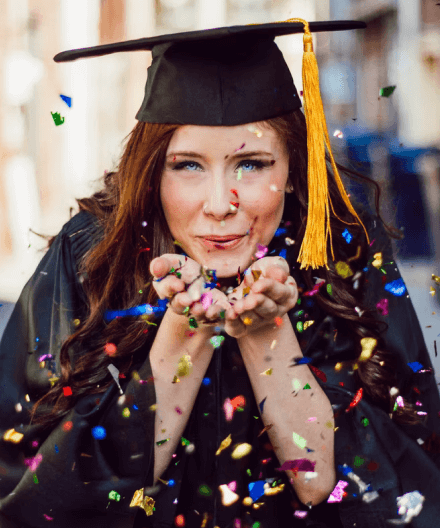 5 Facts About the Coupon Chief Scholarship
CouponChief is all about saving money
CouponChief's business model is all about saving money, which can be achieved through online coupons that, on average, save the website's users over $20.
Open to all U.S. residents
The scholarship is open to all U.S. residents, which is unlike other scholarships that award only U.S. citizens or permanent residents.
Response can be published by CouponChief
By applying for its scholarship, applicants give CouponChief the right to publish their video response on its blog post.
Unreachable winner forfeits their award
Once CouponChief selects a winner, this individual, who will be contacted by the company, risks forfeiting the scholarship should they be unreachable within one week.
CouponChief can award had two winners
While the scholarship awards only one student, exceptions have been made such as in 2016 and 2020 when two winners were announced.