Citrix Scholarship
6/30/2023
Submission Deadline
Explore Similar Scholarships
The United Negro College Fund in partnership with Citrix created a merit-based scholarship to help African American undergraduate students pursue their college education. This scholarship is open to this racial group of students who are enrolled to study an engineering, business, or technical program in any UNCF member college or a Historically Black college or university.
Every year, the United Negro College Fund, Citrix Scholars Program provides college scholarships worth $2,000 to a student attending college in the United States. The applicants are assessed on academics, leadership, work, and volunteerism experience. The award amount is used to pay for a college education.
The United Negro Scholars Program brings the recipients of the scholarship to a great community of fellow African American-only scholars. Through the many programs held by the UNCF, many scholars are introduced to high-profile African Americans in their specific careers, who mentor them and give them access to opportunities for employment, giving back to the community, and networking with others.
Key Information of Citrix Scholarship
Study Details
Area of Study
Business
Engineering
Technology
Country of Study
United States
Specific Schools
UNCF Affiliated
HBCU Institutes
Scholarship Details
Intended Level of Study
Any
Citrix Scholarship Timeline
May 12, 2023
Application Opening Date
Applications usually open in early April. Check the website for more accurate dates closer to the time.
June 30, 2023
Submission Deadline
The submission deadline is often the start of June.
October 31, 2023
Award Announcement Date
Recipients of the award are contacted and published at the end of October.
Scholarship Eligibility
To be eligible to apply, applicants must meet the following criteria.
Eligible Grade: High School Senior – College Junior
Maximum Age: Any
Required GPA: 3
Geographic Eligibility: United States
Gender: Any
Race/Ethnicity: Black
Application Requirements
Here's what you need to submits besides your application.
Essay
Grade transcript
Recommendation letters
How to ace the Citrix Scholarship
1
Reach out to previous award recipients
Reaching out to previous award winners will position you in a place of advantage over other applicants, as you will learn how they ace their application, and how you could learn from that.
2
Review your application before submitting
Ask a trusted friend or family member to go through your application before submitting it. They will point out spelling, grammar, or punctuation errors which make many applications disqualified.
3
Highlight your work and volunteering experience
Spotlight those specific experiences that showcase your individual input in community development and leadership. These will give you an edge over other applicants as the scholarship awarding body is keen on this kind of experience.
4
Reach out to great recommenders
The letter of recommendation is very important. You should therefore only single out people who know you well and have the time to write a great letter of recommendation for you.
How the Citrix Scholarship is Judged
Applicants are assessed on academics, leadership, and volunteerism experience. Applicants are expected to be high performers and passionate about giving back to the community.
Why We Love the Citrix Scholarship
You join a great scholars community
Recipients of the award get to join an African American Scholars community. There are very very African American scholars communities at a national level.
Award is not restrictive
The recipients of the scholarship can use the award for any college billed expense. Many scholarships only restrict use to tuition.
Scholarship award can be deferred
The recipients of the scholarship who wish to take a study abroad program or a gap year are allowed to defer their award. Most scholarships do not give such options.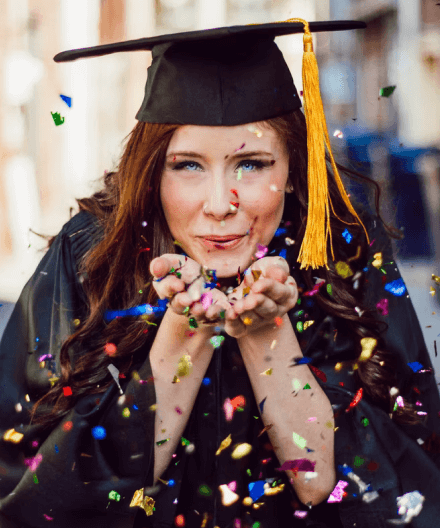 5 Facts about United Negro College Fund
The UNCF scholars come from all 50 states
The scholars come from all 50 states of the country, which gives any African American student in any state an opportunity to be part.
The award amount has increased over time
As of 2021 UNCF awards scholarships worth over $100 million every year, this amount has increased over the years even with the incorporation of the Citrix scholarship.
Leading fight on economic and social injustices
UNCF has over the years led the scholars' community to be involved in the fight against economic and social injustice witnessed in the African American communities.
Increasing college-ready African American students
Through the k-12 project, UNCF has over the years worked to increase the number of college-ready students and a further increase in the number of graduates from minority communities.
Strategic community partnerships for education
UNCF has partnered with different community-led organizations like churches, companies, parents, institutions, students, and alumni to donate and provide mentorship to the scholars' community.