Cares Grant
12/31/2022
Submission Deadline
Explore Similar Scholarships
Location:
Grade Level:
During the COVID-19 pandemic, almost every activity in many countries stopped due to the lockdown. In the education sector, all institutions were closed although some schools were conducting virtual classes. Upon resumption of academic activities after the lockdown, many students were faced with numerous expenses.
In a bid to help fund some part of the expenses for students, the Higher Education Emergency Relief Fund (HEERF) provides the Cares Grant. At the Community College of Vermont (CVV), the Cares Grant is offered to an outstanding student to cover any part of the student's educational costs or for emergencies due to the coronavirus pandemic.
The amount of the grant is $1,000. It can be used to cover college costs including tuition, books, accommodation, feeding, technology, or healthcare. Eligible students can be U.S. citizens and eligible non-citizens.
Key Information of Cares Grant
Study Details
Country of Study
United States
Specific Schools
Community College of Vermont
Scholarship Details
Intended Level of Study
Any
Cares Grant Timeline
August 2022
Application Opening Date
Applications open on August 15.
December 2022
Submission Deadline
The submission deadline is on December 31.
Scholarship Eligibility
To be eligible to apply, applicants must meet the following criteria.
Eligible Grade: High School Graduate
Maximum Age: Any
Required GPA: Any
Geographic Eligibility: Vermont
Gender: Any
Race/Ethnicity:
Application Requirements
Here's what you need to submits besides your application.
Financial Information
School Verification
How to ace the Cares Grant
1
Ensure that you are enrolled in CCV
If you are not currently enrolled in the Community College of Vermont (CCV), you cannot apply for or win the grant. The CCV grant is designed only for students pursuing degree and certificate programs at the college. So, if you wish to win the grant, be enrolled in any academic program at CCV.
2
Apply as soon as possible
The application for the grant is ongoing right now, therefore, apply immediately. Do not delay sending your application or wait until the application deadline. The grant is limited and awarded on a first-come, first-served basis. If you delay submitting your application, you will not be considered.
3
File for FAFSA
To be considered for the CCV grant, you must have to file for federal financial aid (FAFSA). Filing a FAFSA will also help you to know if you are eligible for federal financial aid. You can reach out to the financial aid counselor in your institution to know how you can file a FAFSA.
4
Cross-check your application before submission
Do not send your application immediately after filling it out. Take some time off and cross-check all the details you provided in the online application form. If you discover any missing details or mistakes, make sure that you correct them before submitting your application.
How the Cares Grant is Judged
Applicants must have incurred expenses from the interruption of academic activities due to the coronavirus pandemic.
Why We Love the Cares Grant
No specific minimum GPA
The application for the grant does not require applicants to possess a specific minimum GPA.
It is available to all ages
The CCV grant is offered to students of any age.
Non-racial discrimination
The Cares Grant at the Community College of Vermont is offered irrespective of race or color.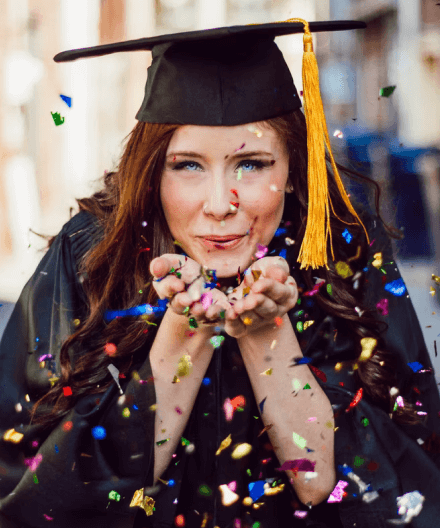 5 Facts About Care Grant
Open to non-U.S. citizens
Non-U.S. citizens can apply if they meet the requirements.
Financial need is recommended
Applicants are advised to show financial need and provide their financial information.
A two-way type of application
Applicants can submit their application either online or through the financial aid counselor at their local CCV academic center.
No repayment of grant
Recipients of the Cares Grant do not have to repay the money received from the fund.
Grant is paid directly to recipients
Unlike other scholarships where the money is paid directly to the recipient's institution, the CCV grant is paid directly to the recipient either through check or direct bank deposit.