CarBrain Scholarship
11/1/2022
Submission Deadline
Explore Similar Scholarships
College Major:
Location:
Grade Level:
The CarBrain scholarship is awarded to high school graduates. It is for students willing to study a course in the automotive industry. The scholarship amount is $1,000, and it is given to only one applicant every year.
CarBrain aims to support students who want to pursue higher education and fulfill their dream of holding a respectable degree.
The CarBrain scholarship applies to both male and female students. The fact that the scholarship is not restricted to any particular gender makes it more favorable for students.
Key Information of CarBrain Scholarship
Study Details
Country of Study
United States
Scholarship Details
Intended Level of Study
Undergraduate
CarBrain Scholarship Timeline
January 1, 2022
Application Open Date
Interested students can submit their applications as the forms are available from this date.
November 11, 2022
Submission Deadline
Interested students need to submit their application for the CarBrain scholarship by this date.
November 30, 2022
Award Announcement Date
The winner of the scholarship is announced on this particular date.
Scholarship Eligibility
To be eligible to apply, applicants must meet the following criteria.
Eligible Grade: High School Graduate
Maximum Age: Any
Required GPA: Any
Geographic Eligibility: United States
Gender: Any
Race/Ethnicity:
Application Requirements
Here's what you need to submits besides your application.
How to ace the CarBrain Scholarship
1
Enroll in a U.S. college
Students applying for the scholarship need to enroll in any U.S. college for the upcoming Spring semester. They also need to show proof of their enrollment in the college. It is not mandatory to enroll in a four-year university. Students enrolled in four-year colleges, technical colleges, and even community colleges can apply.
2
Do some research before writing
Have a look at the essay prompt but don't just start writing your essay response. First, do some research and plan your essay before you start writing.
3
Write an error-free essay
You need to write an essay between 500 and 1,000 words to apply for the CarBrain scholarship. Try to include sources in your essay when it seems applicable.
4
Submit the essay in appropriate format
After writing the essay for your CarBrain scholarship, you need to submit it in appropriate formats. Submit it in .doc, .docx, or PDF format.
How the CarBrain Scholarship is Judged
The winner of the CarBrain scholarship is selected based on the essay that students need to submit with the application. The judges are looking at creativity, originality, and thorough research.
Why We Love the CarBrain Scholarship
Students don't need to show financial proof
Students applying for the CarBrain Scholarship don't need to show proof of their financial condition to apply for this scholarship.
Opportunities are given to high school graduates
Students don't need to be a part of any specific educational institution as graduates from any high school can apply for this scholarship.
Students get enough time to apply
The submission deadline of the application is quite far from the opening date, which gives students enough time to prepare their essays.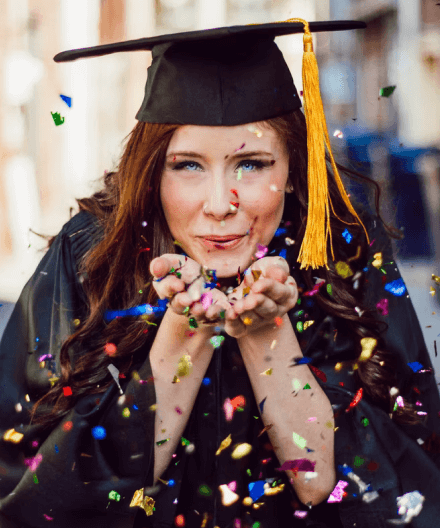 5 Facts About the CarBrain Scholarship
Scholarship is open to all U.S. citizens
All U.S. citizens are eligible for this scholarship and they are not required to belong to a specific ethnic group.
Sell less-than-perfect cars on the CarBrain website
CarBrain is a site that allows people to sell their old cars with mechanical issues, electric issues, or any other problems on its website at quite a fair price at a fast pace.
CarBrain was initially called DamagedCars
DamagedCars was founded in 2007 to help people who wanted to sell their old cars without a huge loss; later it was renamed as CarBrain in 2017.
GPA is not considered in the scholarship
Students don't need to maintain a particular GPA to be eligible for this scholarship ensuring that students don't come under too much academic pressure to win this scholarship.
Citing sources in the essay isn't compulsory
Students are free to express their opinions in the essay as it is not mandatory to cite sources in the essay that you write with the application.