Business Student Scholarship
12/31/2022
Submission Deadline
Explore Similar Scholarships
College Major:
Location:
Grade Level:
AfterCollege, a job and internship resource hub, sponsors AfterCollege Business Student Scholarship. It has awarded approximately $1,600,000 in scholarships and student activities to schools, employers, the community, and other students.
AfterCollege Business Student Scholarship of $500 is for students majoring in business, business administration, accounting, economics, finance, human resources, international relations, management, and political science. The program is open to undergraduate and postgraduate students to complete their degrees.
Applicants are to provide their grade transcripts and their resumes, including honors, awards, and certificates, along with their applications. The sponsor awards the scholarship prize in a cheque to the recipient. AfterCollege also provides its applicants with internship and employment opportunities.
Key Information of Business Student Scholarship
Study Details
Area of Study
Business
Business Administration
Accounting
Economics
Finance
Human Resources
International Relations
Management
Political Science
Country of Study
United States
Scholarship Details
Intended Level of Study
Postgraduate
Doctorate
Undergraduate
Business Student Scholarship Timeline
October 2022
Application Opening Date
Applications open on October 2.
December 2022
Submission Deadline
The submission deadline is on December 31.
Scholarship Eligibility
To be eligible to apply, applicants must meet the following criteria.
Eligible Grade: Undergraduate – Doctorate
Maximum Age: Any
Required GPA: 3
Geographic Eligibility: United States
Gender: Any
Race/Ethnicity:
Application Requirements
Here's what you need to submits besides your application.
Grade transcript
Present Work Experiences
Short Answers
How to ace the Business Student Scholarship
1
Gain insight from AfterCollege's blog
The sponsor, AfterCollege, has a blog article dedicated to how to create an excellent profile. We advise you to read it.
2
Use grammar check software
After writing your essay and other parts of your profile, use grammar check software to ensure it's error-free.
3
Study the rules of the scholarship
The sponsor sets out rules applicants are to follow for the application. We advise you to study it because ignorance is not an excuse.
4
Align your details to the requirements
By matching your experiences and qualifications to the scholarship requirements, you draw the judging committee's attention to yourself and most probably win the scholarship.
How the Business Student Scholarship is Judged
The committee judges each applicant's profile based on professionalism and accomplishments. Their personal statement, relevant experience, honors, awards, talents, and other profile areas are all considered, as well as their adherence to other criteria.
Why We Love the Business Student Scholarship
Encourages business students
The scholarship is for students studying business and its related courses. It provides many chances for higher education, internship programs, and employment opportunities.
Easy to apply
By filling out your profile, you have completed the application form.
Opportunity to upgrade your curriculum vitae
The winner has more qualifications to add to their CV by winning the scholarship.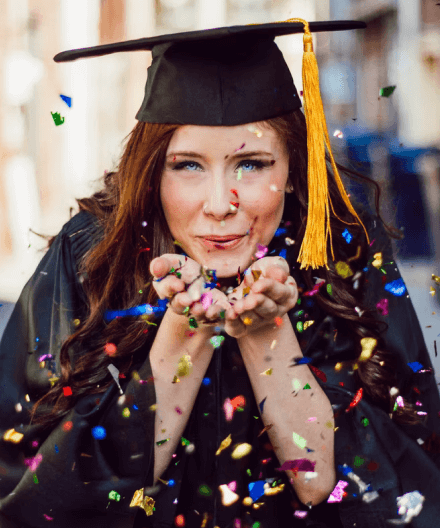 5 Facts About Business Student Scholarship
Financial need is not required
Applicants need not provide their financial status or demonstrate financial need.
Only enrolled students are eligible
The award goes to students currently enrolled in a college degree.
Same profile for job application
The applicant can use the same AfterCollege profile to apply for job postings on the platform.
Same profile for internship application
AfterCollege, a job and internship hub for college students, uses a completed student profile to help them secure internships.
Open to all business students
The scholarship accepts applications from all students studying business or business-related majors like accounting, business administration, economics, finance, political science, etc.