Bird Dog Foundation College Scholarship Essay Contest
$1,000–$2,000
Award Amount
4/15/2023
Submission Deadline
Explore Similar Scholarships
Location:
Grade Level:
The Bird Dog Foundation has created a college scholarship fund to encourage students' interest in hunting, wildlife conservation, the United States of America's rich outdoor heritage, and other related subjects.
For many years, there has been an annual college scholarship essay contest. The contest was developed to increase interest in and knowledge of the disciplines indicated above, as well as to provide financial aid to college-bound students.
There are first, second, and third place winners. Winners receive a one-time grant payable to an accredited college or university of their choice, contingent on verification of enrollment. The first-place award is currently $2,000; the second-place award is $1,500 and the third-place award is $1,000.
Key Information of Bird Dog Foundation College Scholarship Essay Contest
Study Details
Country of Study
United States
Scholarship Details
Intended Level of Study
Undergraduate
Award Amount
$1,000–$2,000
Bird Dog Foundation College Scholarship Essay Contest Timeline
March 2023
Application Opening Date
Applications open on March 1.
April 2023
Submission Deadline
The submission deadline is April 15.
May 2023
Awards Announcement Date
Winners are announced in May.
Scholarship Eligibility
To be eligible to apply, applicants must meet the following criteria.
Eligible Grade: High School Senior
Maximum Age: Any
Required GPA: Any
Geographic Eligibility: Arkansas, Mississippi, Tennessee
Gender: Any
Race/Ethnicity: Any
Application Requirements
Here's what you need to submits besides your application.
How to ace the Bird Dog Foundation College Scholarship Essay Contest
1
Follow the contest rules
Contestants must adhere to the contest's instructions. A winning qualification requires strict adherence to the contest rules.
2
Check for grammatical errors
Make sure your application doesn't get rejected because of mistakes like typos, spelling, or grammatical errors. Take time to check for grammatical correctness.
3
Get a teacher to review your work
It is highly recommended to get a teacher to review your work before submitting it. The teacher can guide you towards delivering the best essay possible.
4
Submit your application early
The contest is very competitive with hundreds of entries each year. Make sure you submit early; this will increase your chances of winning.
How the Bird Dog Foundation College Scholarship Essay Contest is Judged
The final winners will be determined by an impartial, outside panel of judges chosen by the Bird Dog Foundation, Inc. The following criteria will be used to evaluate finalists: content quality and suitability, grammar, creativity, research depth, composing abilities, and conformity to the contest entry requirements.
Why We Love the Bird Dog Foundation College Scholarship Essay Contest
Financial assistance for college students
The college scholarship essay contest provides financial aid to students who are planning to attend college.
Promote interest in animal conservation
The contest was created in the interest of improving academic training and education in the field of wildlife and wildlife conservation.
No entry fee is required
There are no entry costs for the College Scholarship Essay Contest.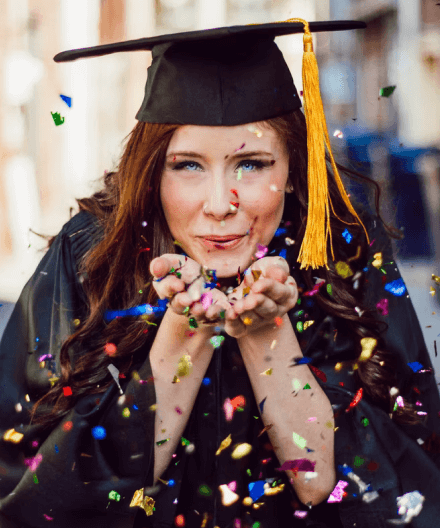 5 Facts About Bird Dog Foundation Scholarship Essay Contest
It's open only to high school seniors
Only high school seniors (12th grade), who are about to begin their freshman year at a college or university, are eligible to enter the competition.
No requirement to submit private information
There is no requirement for students to submit private, secure information to enter the essay contest.
The college you choose must be accredited
Scholarships are only given to accredited colleges, universities, and other institutions of higher education.
Applicants must be U.S. citizens
Entrants must be U.S. citizens and either live in Tennessee, Mississippi, or Arkansas, or be a member of a bird dog club, organization, or field trial association in one of the remaining 47 U.S. states.
Bird Dog employees' relatives are not eligible
Relatives of employees or officials of the Bird Dog Foundation, Inc., or employees or officials of the foundation, are not eligible to enter the contest.