Benjamin A. Gilman International Scholarship Program
3/1/2023
Submission Deadline
Explore Similar Scholarships
Location:
Grade Level:
Benjamin A. Gilman International Scholarship Program is offered, administered, and managed by the U.S Department of State. The award sponsorship fund ranges from $100 to $5,000. The Critical Need Language Award may rise to $8,000 depending on expenses to be incurred abroad and additional financial aid needed by the applicant upon review of their financial status.
The scholarship program aspires to work with students to streamline the scholarship experience and make it a success. It also aims to increase the number of students that study and intern overseas by supporting American students who might be left out due to a lack of adequate finances to support their education.
The scholarship program is dedicated to students who wish to pursue studies overseas. It also targets students with financial constraints. Applicants can apply and get financial aid to study abroad based on the impact their studies will have in the United States.
Key Information of Benjamin A. Gilman International Scholarship Program
Scholarship Details
Intended Level of Study
Undergraduate
Benjamin A. Gilman International Scholarship Program Timeline
January 2023
March Application Open Date
The applications for the March deadline open in mid-Janaury.
March 20223
March Submission Deadline
The submissions are due on March 1.
August 2022
October Application Opening Date
Applications are open on August 15.
October 2022
October Submission Deadline
The submission deadline is on October 1.
December 2022
Awards Announcement Date
Winners of the award are announced in December.
Scholarship Eligibility
To be eligible to apply, applicants must meet the following criteria.
Eligible Grade: College Freshman – Undergraduate
Maximum Age: Any
Required GPA: Any
Geographic Eligibility: United States
Gender: Any
Race/Ethnicity: Any
Application Requirements
Here's what you need to submits besides your application.
Essay
Financial Information
How to ace the Benjamin A. Gilman International Scholarship Program
1
Demonstrate how the program will benefit you
Articulate how you will gain from studying abroad and how the program will benefit you. This will be best applied when writing your essay and the accompanying testimonials must support your claim beyond a reasonable doubt.
2
Emphasize your academic preparedness
Demonstrate how studying or interning abroad will help to bridge any academic challenges you have faced in your academic life. A good academic performance record is also important, especially in what you are majoring in.
3
Highlight your academic challenges in the application
The program supports students who require financial assistance and those that are from a poor background. Highlight all the challenges you undergo in the quest for better education.
4
Be committed to studying a critical need language
Students, who study courses that are considered crucial to national security or diplomacy, have a better advantage in winning the scholarship. Additionally, they receive a higher amount when the funds are disbursed.
How the Benjamin A. Gilman International Scholarship Program is Judged
Applicants are expected to demonstrate the impact the program will have on them. Students with strong applications, demonstrating how studying abroad will support the American economy, increase their chances of being selected. Applicants must demonstrate through their testimonials or previous achievement that the scholarship program will offer a competitive advantage to the U.S economy and improve national security.
Why We Love the Benjamin A. Gilman International Scholarship Program
It is an international scholarship program
Applicants have a chance to study abroad in a country of choice. Travel advisories might apply and affect the location.
Scholarship funds include other expenses
The Critical Need Language Award may be used to cater to other expenses incurred abroad.
Impactful education
International studies have proven to have a higher impact on students compared to local studies. Exposure to different cultures and location helps to build character and holistic individuals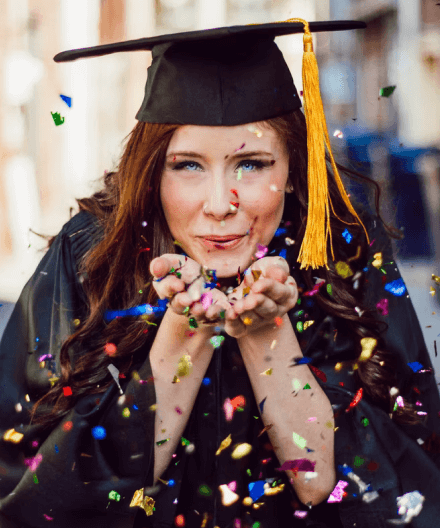 5 Facts About Benjamin A. Gilman International Scholarship Program
No cut-off points
Students with any GPA and from any field of study can apply and be awarded the sponsorship.
Fewer restrictions
The scholarship program is open to students of all ages, gender, or ethnicity. Applicants only need to be accepted by an accredited university to study abroad.
It encourages international studies
Preference is given to students who have never studied abroad and those who rely on such opportunities to travel overseas for internship or undergraduate studies
Many beneficiaries of this scholarship thrive globally
Past winners have become leaders in their respective areas of study and thrive in the global economy thanks to exposure to the international work and study culture.
Poor communication leads to automatic disqualification
Communication is provided through email and all applicants or incumbents must check their emails regularly not to be disqualified.