APIA Scholarship Program
$2,500–$20,000
Award Amount
1/26/2023
Submission Deadline
Explore Similar Scholarships
Demographic:
Grade Level:
The Asian and Pacific Islander American Scholars provide fundamental financial support to individuals of their ethnic demographic every year. The scholarship is open to individuals at or below the poverty bracket within America who are moving into secondary education. The scholarship is also awarded to individuals who are the first in their families to attend university.
The applicant can be awarded a one-time award of $2,500 or a multi-year award of $20,000. The scholarship is available for undergraduate level studies and individuals who obtained a GED or a minimum GPA of 2.70. The scholarship looks for individuals who show service and commitment to their community as a means to better the community.
APIA seeks to provide all Asian and Pacific Islander Americans with equal opportunities to those of more fortunate American demographics. Recipients are supported by peer and professional mentorship programs and Young Leaders and Young Professionals Conferences. All the support provided is to assist individuals through their academic journey.
Key Information of APIA Scholarship Program
Study Details
Country of Study
United States
Scholarship Details
Intended Level of Study
Undergraduate
Award Amount
$2,500–$20,000
APIA Scholarship Program Timeline
September 8, 2022
Application Opening Date
The application process opens in early September, giving applicants ample time to complete the process.
January 26, 2023
Application Closing Date
Application for the scholarship closes on this date; ensure the application is completed and submitted in time.
April 2023
Finalists are Announced
The final list of possible winners is announced in mid-spring.
June 2023
Scholars are Notified
The winners of the scholarship are informed of the award in early summer.
August 2023
Funds are Paid Out
The awards are paid out in full in late summer to the scholar's schools.
Scholarship Eligibility
To be eligible to apply, applicants must meet the following criteria.
Eligible Grade: High School Graduate – Undergraduate
Maximum Age: Any
Required GPA: 2.7
Geographic Eligibility: Federated States of Micronesia, Republic of Palau, Republic of the Marshall Islands, United States
Gender: Any
Race/Ethnicity: Asian, Asian American, Pacific Islander
Application Requirements
Here's what you need to submits besides your application.
How to ace the APIA Scholarship Program
1
Show that you are a well-versed student
As a part of the application process for the scholarship, the individual must provide a completed application to their university/college of choice. The individual must answer and include all three of the application questions. Ensure you proofread and receive peer reviews on your essays before submitting the final application.
2
Provide a strong letter of recommendation
When getting a letter of recommendation, ensure you have someone who knows you well to provide this critical document. Ensure you do not wait until the last minute to organize a letter of recommendation, and always make sure you have a backup recommender in mind. Ensure that the recommender you have in mind is someone who is highly respected within your community.
3
Apply for federal financial aid
The applicant must apply for federal financial aid for the upcoming academic year. Applying can be done via the Free Application for the Federal Student Aid (FAFSA). It is a part of the eligibility criteria, so ensure you have done this before applying for the scholarship.
4
Show your dedication to community
APIA is looking for individuals who strongly influence the communities and demonstrate strong leadership abilities. Showing your willingness to help others within your community will benefit your application. You can validate this demonstration of leadership and dedication to the community through your letter of recommendation.
How the APIA Scholarship Program is Judged
Applications are evaluated on their participation and leadership within the community. Applicants need to be a part of the underrepresented Asian or Pacific Islander demographics within America. The individuals must demonstrate strong academic and intellectual abilities. Individuals who look to become the first within their family to attend college will receive particular focus.
Why We Love the APIA Scholarship Program
The scholarship provides advising and coaching sessions
Many students struggle with the workload and maintaining a healthy social life within secondary education. The coaching sessions provide scholars with the necessary support during this demanding time of their lives.
The scholarship believes in complete transparency
The scholarship provides full financial details of the organization and how the money is distributed to its scholars, including their sponsors and charitable donations.
Provides a platform for further connection
Scholars who win the award are added to the scholar recipient list, where their profiles are uploaded. The page provides the scholars with an international platform to get noticed by potential job suitors.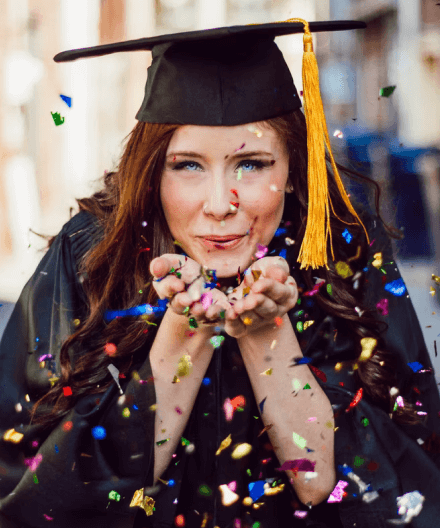 5 Facts About APIA
91% of APIA Scholars graduate
The scholarships boast a high graduation rate of 91%, with more than seven thousand students receiving a scholarship.
Scholarship has distributed $150 million to students
With two-thirds of their current scholars living at or below the poverty level, APIA has supported many impoverished Asian and Pacific Island Americans.
APIA provides the SMART program
SMART provides scholars with mentoring, access to resources, and training, which are all imperative when looking to complete an undergraduate degree.
The organization provides further scholarship opportunities
Besides the APIA scholarship, APIA also provides the Gates Millennium Scholars Program and the AANAPISI Scholarship.
APIA has launched research and policy initiative
APIA provides an infrastructure of knowledge that supports APIA students through research and policy initiatives. The initiative is seen in examples such as the AANHPI English Learner Project and the AANAPISI Research Project.