Amyris Scholarship Program
7/7/2022
Submission Deadline
Amyris Scholarship Program is an annual award for 20 African-American graduate and undergraduate students in the United States. Students currently enrolled in a UNCF member institution, a Historically Black College or University (HBCU), or an accredited four-year institution are eligible to apply. Scholarships of up to $4,400 are offered to selected students.
Amyris, Inc. is an industrial biotechnology and renewable chemical company founded in 2003. It has partnered with United Negro College Fund (UNCF), the largest minority education organization in the U.S., to offer this scholarship program. The scholarship is offered to students studying business, mathematics, science, engineering, technology, biosciences, or biotechnology.
Students from the African American community with a CGPA of 3.0 or more (on a scale of 4) can apply for the award. The applicants need to submit an essay, a letter of recommendation, and proof of requiring financial assistance.
Key Information of Amyris Scholarship Program
Study Details
Area of Study
Business
Engineering
Mathematics
Science
Technology
Biotechnology
Biosciences
Country of Study
United States
Scholarship Details
Intended Level of Study
Undergraduate
Postgraduate
Amyris Scholarship Program Timeline
June 07, 2022
Application Opening Date
The applications are usually accepted starting in June.
July 29, 2022
Submission Deadline
The deadline will be at the end of July. The exact date will be announced on the website once the applications are open.
Scholarship Eligibility
To be eligible to apply, applicants must meet the following criteria.
Eligible Grade: Undergraduate – Doctorate
Maximum Age: Any
Required GPA: 3
Geographic Eligibility: United States
Gender: Any
Race/Ethnicity: African American
Application Requirements
Here's what you need to submits besides your application.
Essay
Grade transcript
Recommendation letters
How to ace the Amyris Scholarship Program
1
Select a priority institution
If possible, enroll in a UNCF member institution or Historically Black College or University (HBCU) to get preference.
2
Start working on your personal statement
Don't wait for the application opening date and start working on your essay/personal statement early. This will give you time to perfect it and apply early.
3
Ask for feedback from peers and teachers
Share your personal statement with others and ask for suggestions for improvements. Make changes and finalize accordingly.
4
Get an impactful recommendation
Ask one of your teachers to provide your letter of recommendation mentioning your achievements and potential for future success.
How the Amyris Scholarship Program is Judged
Applicants are evaluated based on their need for financial assistance and interest in pursuing a career in business, mathematics, science, engineering, technology, biosciences, or biotechnology. Students with strong academics have preferences.
Why We Love the Amyris Scholarship Program
Considers academic performance and financial need
The selection panel will consider the academic record and the need for financial assistance of the students.
The scholarship is administered by UNCF
UNCF is a credible name in the education industry with over 70 years of experience.
Easy application process
The application process is quite simple and is well-explained on the website.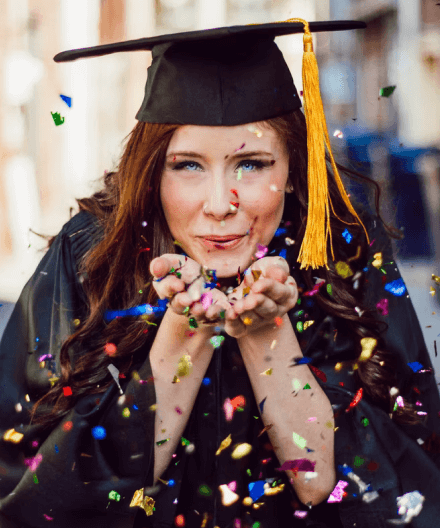 5 Facts
Amyris was founded in 2003
Amyris, Inc. was founded in 2003 in Emeryville, California.
Amyris has received grants from Bill and Melinda Gates Foundation
Melinda and Bill Gates Foundation had provided a grant to Amyris to develop the artemisinin molecule, which is used in the treatment of malaria.
UNCF has over seven decades of experience
UNCF was formed in 1944 and awards over $100 million in scholarships each year.
10,000 students benefit from UNCF annually
UNCF provides educational funds to more than 10,000 students each year.
Amyris Scholarship Program spends $180,000 every year
Amyris dedicates $180,000 annually to support African American students.