American Indian Nurse Scholarship Program
$1,500–$12,000
Award Amount
12/1/2022
Submission Deadline
Explore Similar Scholarships
The American Indian Nurse Scholarship Program is a national project for Native Americans who want to pursue a nursing career. It initially targeted female students but has been expanded to include male students.
Administered by the National Society of The Colonial Dames of America (NSCD), the American Indian Nurse Scholarship Program aids students of Native American, Alaska Native, or Native Hawaiian heritage in pursuing a degree in nursing or health care with a scholarship award of $1,500 per semester in accredited nursing programs of two at a total of $6,000 or of four years at a total of $12,000.
Applications are open to high school students, college, undergraduate and postgraduate students. The award is paid directly to the winner's accredited enrolled school of choice. The award is to be used strictly for tuition, books, or applicable fees. The National Society of The Colonial Dames of America (NSCDA) launched and supported the scholarship program. NSCDA exists to appreciate and preserve people, places, and events that shaped U.S. history.
Key Information of American Indian Nurse Scholarship Program
Study Details
Area of Study
Healthcare
Healthcare Administration
Healthcare Management
Country of Study
United States
Scholarship Details
Intended Level of Study
Undergraduate
Postgraduate
Doctorate
Award Amount
$1,500–$12,000
American Indian Nurse Scholarship Program Timeline
January 2022
Application Opening Date
Applications open on January 1.
December 2022
Submission Deadline
The submission deadline is on December 1.
Scholarship Eligibility
To be eligible to apply, applicants must meet the following criteria.
Eligible Grade: High School Senior – Postgraduate
Maximum Age: Any
Required GPA: Any
Geographic Eligibility: United States
Gender: Any
Race/Ethnicity: Alaskan Native, Native American, Native Hawaiian
Application Requirements
Here's what you need to submits besides your application.
Financial Information
Grade transcript
Recommendation letters
Essay
How to ace the American Indian Nurse Scholarship Program
1
Submit your official transcript
This scholar is eligible for high school graduates, undergraduates, postgraduates, and doctorates. You'll therefore need to share your official transcripts for verification.
2
Plan your biographical statement
Write a detailed biographical statement about your educational achievements, career aspirations, especially concerning the needs of American Indians, involvement in community affairs, and any information that would help you ace the scholarship.
3
Proof of Native American ancestry
Since this is a scholarship solely for Native Americans, you must be enrolled in a tribe or have proof of direct tribal ancestry.
4
Show financial need
The scholarship has precedence for students with financial needs. Therefore, you'll need to make an expression for financial aid or submit a SAR.
How the American Indian Nurse Scholarship Program is Judged
The selection committee reviews transcripts, biographical statements, and financial needs applications.
Why We Love the American Indian Nurse Scholarship Program
Promotes higher education for Native American
This scholarship targets the marginalized Native American community, including Native North Americans, Alaska Natives, and Native Hawaiian.
Renewable per semester
As long as you continue to meet the scholarship program's requirements, you can apply for a renewal of funds each semester for four years.
No limitation on the institution to attend
You can use this scholarship in any college or university of your choice across the U.S. if you're pursuing a degree in nursing, healthcare, or health education programs.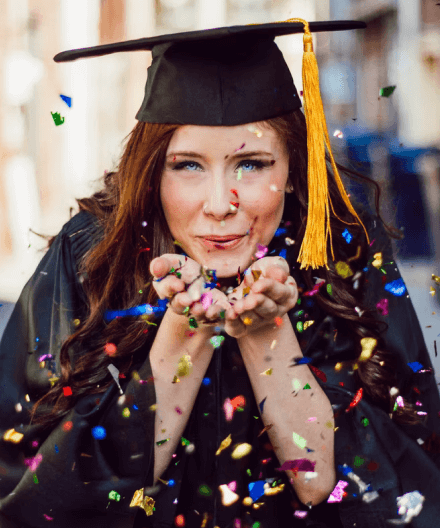 5 Facts About American Indian Nurse Scholarship Program
The scholarship has a long-standing history
The American Indian Nurse Scholarship started in 1928 and has since expanded to include male students, whereas it initially only supported female ones.
The grant restricts expenditure to educational costs
The scholarship funds only cover your tuition and specific educational expenses. You're therefore likely to need booster funds from another source.
Renewable scholarship
As long as you maintain the academic requirements of this scholarship program, you can count on it each semester until the end of your studies.
Scholarship anchored to the NSCDA's good standing
NSCDA has a long-standing reputation for historic preservation, restoration, and interpretation. Thus, the organization proves its commitment to preserving and promoting the American Indian community.
Deliver scholarship application by post
You'll send your application documents by postal mail to NSDCA headquarters in Washington D.C.