AICPA Scholarships
$3,000–$10,000
Award Amount
3/1/2023
Submission Deadline
Explore Similar Scholarships
College Major:
Location:
Grade Level:
To financially support graduates or undergraduates interested in the field of accountancy, AICPA (Association of International Certified Professional Accountants) offers five scholarship programs within the range of $3,000-$10,000. Some are dedicated to a particular segment of the population, others are open to all interested in majoring in accountancy, pursuing CPA licensure, or studying accountancy-related fields.
While AICPA Foundation Scholarship for Future CPAs ($3,000-$10,000) is given to 25 students to encourage them to make their career in accountancy, AICPA John L. Carey Scholarship Award ($5,000) is given to 5 students from non-business and liberal arts backgrounds pursuing graduation in accountancy and the CPA licensure.
Similarly, AICPA Scholarship Award for Minority Accounting Students ($3,000-$10,000) is given to minority students, and AWSCPA Scholarship Award ($5,000) to 4 women recipients studying accountancy. Lastly, there is the AICPA Foundation Two-Year Transfer Scholarship Award ($5,000) to offer assistance to those willing to transfer to a four-year institution from a two-year college to finish their degree studies in accountancy or related fields.
Key Information of AICPA Scholarships
Study Details
Country of Study
United States
Scholarship Details
Intended Level of Study
Undergraduate
Postgraduate
Award Amount
$3,000–$10,000
AICPA Scholarships Timeline
December 1, 2022
Application Opening Date
Applications are available for all the AICPA scholarship programs from this date.
March 15, 2023
Submission Deadline
The application deadline is usually in early March.
August, 2023
Award announcement date
The awardees from all the categories are announced in August.
Scholarship Eligibility
To be eligible to apply, applicants must meet the following criteria.
Eligible Grade: Undergraduate – Postgraduate
Maximum Age: Any
Required GPA: 3
Geographic Eligibility: United States
Gender: Any
Race/Ethnicity: Any
Application Requirements
Here's what you need to submits besides your application.
Recommendation letters
Financial Information
How to ace the AICPA Scholarships
1
Students must log in with AICPA credentials
To apply for any of the AICPA Legacy Scholarships, the students first need to join the AICPA as a student affiliate member. It is free of cost.
2
Check the specific criteria
Each of the scholarship programs has a list of criteria that the students must fulfill to become eligible for the scholarship. For example, all the scholarships required the graduate-level students to remain enrolled full-time fulfilling 9 semesters hours or equivalent per semester.
3
Review your answers before submitting
Reviewing your entire application before submitting will help you avoid any grammatical or punctuation errors. This will increase your chances of selection.
4
Submit two references
Students need to have two references, of whom one needs to be a licensed CPA or faculty member, to speak on their behalf. To have some added advantage, check whether they are willing to write a recommendation letter for you.
How the AICPA Scholarships is Judged
The applicant will be judged based on their GPA, need for financial assistance, leadership qualities, and interest in pursuing a career in accountancy.
Why We Love the AICPA Scholarships
Scholarship covers degree-related expenses
The scholarship not only covers the cost related to the college education but also other degree-related expenses, apart from offering several educational and professional opportunities to the scholars throughout the year.
You become eligible for discounts
After students become affiliate members of AICPA, they become eligible to get an 80% discount on several AICPA Certificate Programs as well as discounts on products from partners such as Lenovo, Dell, and more.
You need to submit only one application
You do not have to apply separately for all the AICPA scholarship programs. You apply for one and you will be considered for all the programs you are eligible for.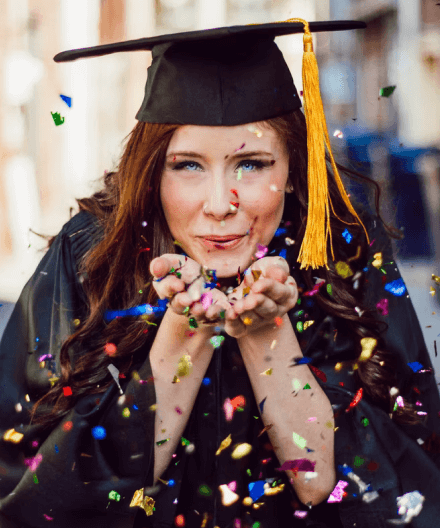 5 Facts About AICPA Scholarships
Students get access to industry news
By becoming an AICPA student affiliate member, you gain access to several industry-related news and publications like CPA Letter Daily, AICPA News Update, etc.
AICPA scholarships are over 130 years old
AICPA has been supporting students to pursue their careers in accountancy since 1887 by granting more than $1 million every year in the form of grants, scholarships, etc.
AICPA conducts the CPA exams
AICPA conducts the CPA exams by not only developing the four-part test but also issuing grades to the students and selecting the future CPAs.
AICPA sets high accounting standards
Though every state in the US has its own accountancy regulatory body, the AICPA is the one setting the national standards by providing ethical guidelines and establishing auditing standards for various entities.
You join AICPA Legacy Scholars
Becoming an AICPA scholar allows you to join the largest available professional association of CPA in the US, allowing you to make contacts even when you are in school.