ADP HBCU Scholarship Program
5/14/2023
Submission Deadline
Explore Similar Scholarships
Location:
Grade Level:
The ADP Foundation awards the ADP HBCU Scholarship Program to high-achieving college junior students pursuing an undergraduate degree at nine accredited HBCU institutions including Clark Atlanta University, Hampton University, Kentucky State University, "Lincoln University, Missouri", Morehouse College, Norfolk State University, "Southern University, Louisiana", Spelman College, Texas Southern University.
Applicants must be first-generation college students pursuing one of the fields of study: business, communications, computer science, and information technology. These students must have demonstrated an unmet financial need as verified by their college or university.
They must have a minimum GPA of 2.5, and provide financial information, essays, recommendation letters, and resumes. There are two winners each year. Each receives $5,000 directly paid to their chosen institutions.
Key Information of ADP HBCU Scholarship Program
Study Details
Area of Study
Business
Communications
Computer Science
Information Technology
Country of Study
United States
Specific Schools
Clark Atlanta University
Hampton University
Kentucky State University
Lincoln University, Missouri
Morehouse College
Norfolk State University
Southern University, Louisiana
Spelman College
Texas Southern University
Scholarship Details
Intended Level of Study
Undergraduate
ADP HBCU Scholarship Program Timeline
June 2022
Application Opening Date
Applications open on June 11.
May 2023
Submission Deadline
The submission deadline is on May 14.
November 2023
Awards Announcement Date
Winners are announced in November.
Scholarship Eligibility
To be eligible to apply, applicants must meet the following criteria.
Eligible Grade: College Sophomore – College Junior
Maximum Age: Any
Required GPA: 2.5
Geographic Eligibility: United States
Gender: Any
Race/Ethnicity: Any
Application Requirements
Here's what you need to submits besides your application.
Essay
Recommendation letters
Present Work Experiences
How to ace the ADP HBCU Scholarship Program
1
Stick to the essay's keywords
Make sure your essays are well-targeted at meeting the stipulated requirements. Don't go overboard in storytelling; ensure you focus on details the judging committee wants to see.
2
Apply as early as possible
Past winners always emphasize the importance of early application. Don't procrastinate because starting your application on time gives you adequate time to set things in order.
3
Choose references who know you
Your references must know what the scholarship is about and present you as a perfect candidate for the scholarship with what they write about you. So, be more careful about who they would be. You can give them bullet points on what the scholarship is about to guide their reference letters.
4
Have your application reviewed
It is always beneficial to have your application reviewed, especially by third parties. As it is commonly said, "good writing is rewriting" you increase your chances when you have your application reviewed.
How the ADP HBCU Scholarship Program is Judged
Applicants are judged based on academic excellence, leadership, and community participation. One of the essential requirements for the scholarship application is a statement describing extracurricular activities, community service, campus-based activities, or even part-time work. Hence, applicants must ensure their academic performance, alongside other requirements, show dedication, excellence, and passion.
Why We Love the ADP HBCU Scholarship Program
The deciding factors are fair
Deserving applicants, who need the scholarship, given their financial need, tend to be favored and given better chances. The program is determined to offer them access to higher education with less financial burdens.
The fund is not for tuition only
This scholarship supports other academic needs of students, provided their college or university verifies them. The program helps financially needy students reach their academic and career goals.
The application details are precise and straightforward
There is little or no room for confusion regarding the application requirements due to the thorough explanation of what is required and what is not.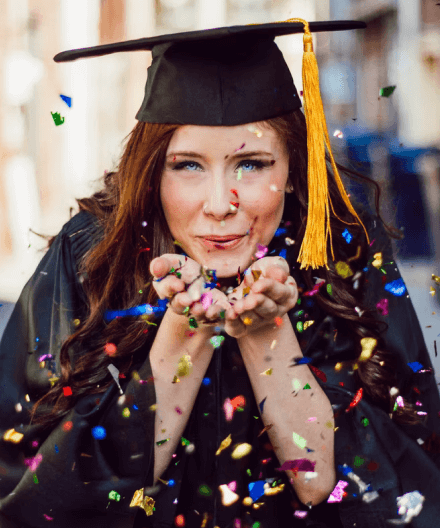 5 Facts About ADP HBCU Scholarship Program
The scholarship award is in two categories
The scholarship assistance is open to two cohorts of students, including the college sophomores and the junior sophomores.
There is a minimum GPA requirement
Applicants must possess a minimum GPA of 2.5 on a 4.0 scale.
There is no age limit
Provided they meet the eligibility requirements, applicants of any age group can apply for the scholarship.
There is a geographic eligibility requirement
All applicants must be citizens, national, or legal permanent residents of the U.S to qualify for the scholarship.
Applicants must be HBCU students
Only applicants enrolled in selected HBCU institutions are eligible for the scholarship.