AABE National Scholarships
$3,000–$5,000
Award Amount
3/4/2023
Submission Deadline
Explore Similar Scholarships
The American Association of Blacks in Energy (AABE) is a professional body of African Americans in the energy sector. They provide input on policies, regulations, innovations, environmental concerns, and technological advancements in the energy sector. They offer the AABE National Scholarships to support the studies of students from minority groups pursuing energy-related careers.
The annual scholarship awards $3,000–$5,000 to 13 graduating high school seniors. Twelve winners receive $3,000 while a $5,000 renewable scholarship goes to one student. The scholarships are open to graduating high school seniors who will major in engineering, physical sciences, technology, or business.
The scholarship supports students who are of Hispanic, African American, or Native American ethnicity. Applicants should have a minimum unweighted academic average of B, this is equivalent to a GPA of 3.0.
Key Information of AABE National Scholarships
Study Details
Area of Study
Aerospace
Automotive
Business
Chemical Engineering
Chemistry
Civil Engineering
Computer Engineering
Computer Science
Construction
Electrical Engineering
Environmental Engineering
Geology
Industrial Engineering
Material Sciences
Mathematics
Mechanical Engineering
Nuclear Engineering
Petroleum Engineering
Physics
Power Engineering
Software Engineering
Country of Study
United States
Scholarship Details
Intended Level of Study
Undergraduate
Award Amount
$3,000–$5,000
AABE National Scholarships Timeline
November 2022
Application Open Date
The application opens in January.
February 21, 2023
Application deadline
All applications must be made by 11:59 PM ET.
Scholarship Eligibility
To be eligible to apply, applicants must meet the following criteria.
Eligible Grade: High School Senior
Maximum Age: Any
Required GPA: 3
Geographic Eligibility: United States
Gender: Any
Race/Ethnicity: Black, Hispanic, Native North American
Application Requirements
Here's what you need to submits besides your application.
Standardized Test Scores
Grade transcript
How to ace the AABE National Scholarships
1
Reflect on the essay prompt
Before writing your essay, take some time to reflect and come up with ideas that will feature in the essay. List down all the ideas you come up with and then proceed to select the best. This will be time well invested because it'll help make the next steps clear and smoother.
2
Create an essay outline
From the ideas you come up with, create an essay outline that defines the structure of your essay. Ensure that there's organic flow from paragraph to paragraph. The outline will make it easy to write out the essay.
3
Write and review your essay
With the outline as a guide, proceed to write out your essay. The first draft can be longer than the 500-word limit. With subsequent revisions, clear your essay of any ambiguous and run-on sentences. Check for grammatical and spelling errors. Ensure that your essay is cohesive, clear, and within the word limit
4
Seek feedback from trusted sources
After you're confident that your essay is in good shape, hand it to a few people. Ask them which areas they think need a touch-up. Incorporate the feedback and your essay is good to go.
How the AABE National Scholarships is Judged
Applicants are evaluated based on scholastic achievement, extracurricular activities, and writing skills. Points are awarded to applicants based on their average GPAs, ACT/SAT scores, number of extracurricular activities they were involved in, and number of Advanced Classes they took. Extra points are awarded based on ethnicity and degree major. The grading guideline can be found on AABE's website.
Why We Love the AABE National Scholarships
Winners receive mentorship
Scholarship winners receive mentorship from AABE members.
Students from any university can apply
Eligible students intending to study at any university in the U.S. can apply for the scholarship.
It supports a wide range of programs
The broad categories of engineering, physical sciences, business, technology, and mathematics include many degree programs.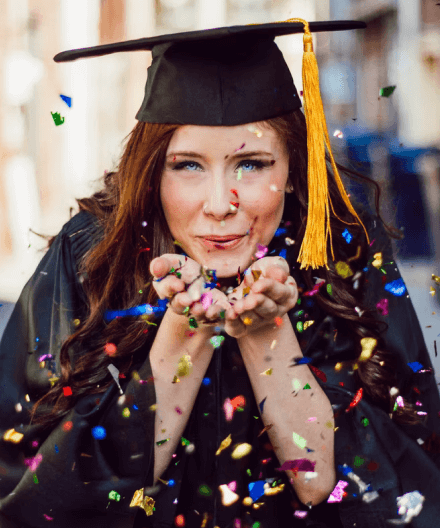 5 Facts About AABE
It was founded in 1977
AABE was incorporated as a nonprofit on December 1 in Denver, Colorado.
It has awarded over $350,000 in scholarships
AABE has given scholarships worth more than $350,000 to students.
Clarke A. Watson was the first Chair
Clarke birthed the idea of AABE in July 1977 and brought together a team of Black professionals to create AABE.
It has more than 1,300 professional members
AABE has more than 1,300 Black professionals in the energy industry.
It has 38 chapters
AABE has 38 chapters spread across the U.S. with several student branches in universities