$1,000 Countdown to College Scholarship Deadline
5/5/2023
Submission Deadline
Explore Similar Scholarships
Location:
Grade Level:
Potential was founded in 2012 by Pam Mashburn to assist youth and their parents in locating tools and other resources that will help them navigate the road into college, adulthood, and life. Its mission is to be the go-to resource for teenagers who want to succeed. They honor teenagers and create opportunities for them to enjoy their school years.
"Potential Magazine" offers a variety of scholarships, including the Countdown to College (C2C) Scholarship, which awards $1,000 to college-bound Alabama teens. Candidates can apply for scholarships in any field of study and at any school. Potential supports students in preparing for college by providing interesting and pragmatic content.
The Countdown to College Scholarship is held annually. Applicants receive a free monthly Countdown to College eNewsletter from Potential Magazine, which includes more scholarship options, ACT/SAT prep suggestions, college prep information, and more. The C2C newsletter and social media are used to announce the scholarship winners.
Key Information of $1,000 Countdown to College Scholarship Deadline
Study Details
Country of Study
United States
Scholarship Details
Intended Level of Study
Undergraduate
$1,000 Countdown to College Scholarship Deadline Timeline
January 1, 2023
Application Open Date
Applications for the scholarship usually open in January.
May 5, 2023
Submission Deadline
The deadline for submitting applications is in May and must be submitted by 11:59 p.m on the day.
May 2023
Award Announcement Date
The scholarship winner will be contacted via email the day after the scholarship deadline and will have 72 hours to respond.
Scholarship Eligibility
To be eligible to apply, applicants must meet the following criteria.
Eligible Grade: High School Freshman – High School Senior
Maximum Age: Any
Required GPA: Any
Geographic Eligibility: Alabama
Gender: Any
Race/Ethnicity: Any
Application Requirements
Here's what you need to submits besides your application.
How to ace the $1,000 Countdown to College Scholarship Deadline
1
Show off your volunteer efforts
In your application, make sure to mention your involvement in community service. Selecting experiences that demonstrate your leadership abilities is also important.
2
Submit your application early
Make sure you submit your application as soon as possible. The award winners are notified a day after the submission deadline, indicating that early submissions have a better chance.
3
Review your application before submission
Don't make the mistake of not reviewing your application, regardless of how early you wish to submit it. Nobody is immune to making mistakes. Reviewing your work allows you to identify and remedy any mistakes you may have made unconsciously.
4
Emphasize your special skills
The Countdown to College Scholarship is extremely competitive, so make sure you explain why you are a better fit for your application. Showcase the unique abilities that set you apart from the crowd.
How the $1,000 Countdown to College Scholarship Deadline is Judged
Applicants are evaluated on leadership, community service, and their determination to attend college. Applicants must be Alabama residents in grades 9 through 12. They must be active in their communities and have a strong desire to give back.
Why We Love the $1,000 Countdown to College Scholarship Deadline
No specific test results are required
The $1,000 Countdown to College Scholarship does not require specific exam scores, GPAs, or class rankings.
The scholarship has workshops
The Countdown to College workshop takes the shape of a moderated panel discussion with representatives from three to five colleges and universities. This 90-minute workshop provides attendees with knowledge of the college admissions process as well as scholarship opportunities.
Parents can register
Parents can also register for the scholarship award and choose a student to receive it.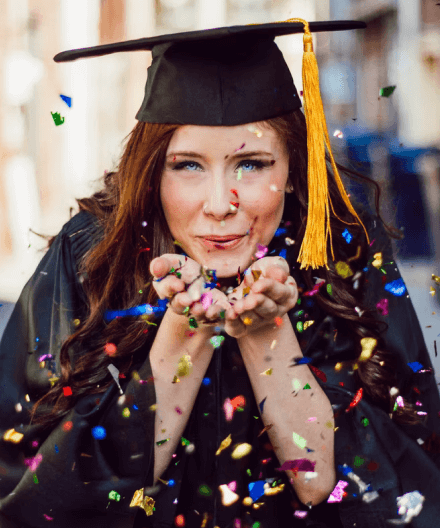 5 Facts About the $1,000 Countdown To College Scholarship
Applicants must be from Alabama
Students from Alabama are automatically entered to win the $1,000 award.
The winner must specify a scholarship account
If a scholarship recipient does not specify where the award should be sent within 90 days of winning, another winner is chosen.
The U.S. is the country of study
The scholarship recipient's selected school must be located in the United States of America.
Winners are announced on social media
The $1,000 scholarship winner is announced on social media and in the C2C newsletter.
Candidates are expected to be C2C subscribers
You must be a current C2C eNews subscriber at the time of the drawing to be considered for the scholarship.