How To Avoid Student Loan Forgiveness Scams
Student loan borrowers are prime targets for loan forgiveness scams. Read through to find out the best strategies to protect yourself.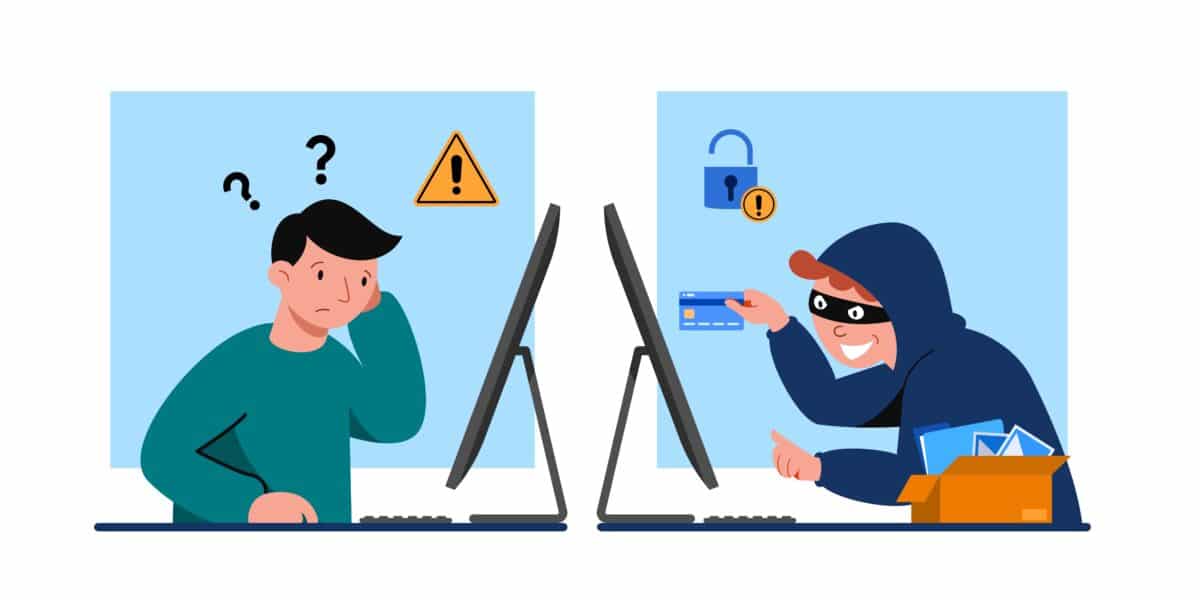 Student loan forgiveness is a provision available to borrowers of student loans that can cancel part or all of the debt owed. Loan forgiveness programs are typically offered at the federal level, although some private lenders may offer them as well.
However, these plans are subject to many legal challenges, creating confusion among a lot of students. Student loan forgiveness scams are unfortunately quite common. They often take the form of companies promising to offer relief for borrowers in exchange for an upfront fee. The promises made by these phony firms can include rapid debt reduction, complete cancellation of your loans, or even a "guaranteed" refund if the promised service doesn't work. 
Unfortunately, the vast majority of these companies are not legitimate and can leave borrowers in a worse situation than they were before. It's important to be aware of these scams and know how to avoid them.
How to Identify Student Loan Forgiveness Scams?
To protect yourself from falling victim to these scams, it is important to recognize how they operate and what warning signs are present. 
Did they contact you?
The federal government does not, under any circumstance, call you to discuss your student loans. Any company that calls you promising immediate loan forgiveness, no matter how legitimate they may appear, is a scam.
Are they asking for a fee?
Applying for student loan forgiveness is free, so anyone asking for application fees is a red flag. The application is a simple process that you can do on your own. Further, if you receive a call promising to have your loan forgiveness approved for a fee, it is a scam.
Do they ask you to give personal information?
Government agencies do not ask for sensitive personal information, especially not over the phone or email. Any company asking for your Social Security Number or Federal Student Aid (FSA) ID is a scam.
Do you feel pressured?
Any company using aggressive sales techniques to pressure you into making a decision and disclosing your sensitive personal information is a scam. Scammers know that the more time you have to think about their offers, the more likely you discover that they are not legitimate, so they tend to bombard you with questions to confuse you.
Are you being asked to sign off on documents or power of attorney?
Emails asking you to sign off on a document or power of attorney are scams. A power of attorney allows scammers to make decisions on your behalf, speak for you, and change your account information without your knowledge.
What To Do If You Have Been Scammed?
If you think you have been scammed, take the following steps immediately.
Contact your bank or credit card company immediately
You need to notify your bank as soon as you become aware of the scam so they can flag your account and investigate all transactions.
Contact your loan servicer
If you feel that your account has been breached, you need to inform your loan servicer immediately so that they can detect suspicious activities before they cause any damage.
File a report with the appropriate agencies
You must report scammers to the proper authorities to prevent them from stealing your identity or scamming another person. You can file a complaint with the Federal Trade Commission (FTC), Consumer Finance Protection Bureau (CFPB), or the state attorney.
Freeze your credit report
When you freeze your credit report, scammers will find it impossible to open an account in your name, even if they have your personal information. To do this, you must contact all three credit bureaus — Equifax, Experian, and Transunion. Make sure you know your passwords to activate your report later on.
Change your passwords
You need to immediately change your password if you disclose any information regarding your student loan account, such as your FSA ID. Avoid using names or birthdays as passwords; make sure it is at least twelve characters and has a mixture of numbers and letters.
Get Legitimate Student Loan Forgiveness?
Student loan forgiveness programs relieve borrowers of some or all of their repayment obligations; this means that you might not be required to repay part or all of your federal student loans. To be eligible for loan forgiveness, you need to have an annual income that is less than $125,000 or $250,000 per household. You can get between $10,000 and $20,000 in debt forgiveness. There are several federal loan forgiveness programs. Legitimate ones will require you to apply directly at StudentAid.gov and will not ask for your sensitive personal information through phone calls or emails.
You can apply for a student loan forgiveness program by filling out an online form available on StudentAid.gov with the following information:
Full Name

Date of birth 

Social security number 

Contact information 

Electronic signature
List of Loan Forgiveness Programs
Public Service Loan Forgiveness (PSLF)

Income-Driven Repayment Forgiveness

Teacher Loan Forgiveness

Closed School Discharge

Discharge Due to Death

Discharge in Bankruptcy

Total and Permanent Disability Discharge

Perkins Loan Cancellation and Discharge

Unpaid Refund Discharge

Military Service Loan Forgiveness
FAQs
How do I know if my loan forgiveness program is legit?
Legitimate loan forgiveness programs will require you to apply directly at StudentAid.gov. They will not ask for your Social Security Number or FSA ID over phone or email.
What are my legal student loan forgiveness options?
There are multiple student loan forgiveness options, such as Public Service Loan Forgiveness (PSLF), Income-Driven Repayment Forgiveness, and discharge due to death, bankruptcy, or disability.
What do I do if I have been scammed on loan forgiveness?
If you have been scammed, you should immediately notify your loan provider, change your passwords and file a complaint with the Federal Trade Commission (FTC), Consumer Finance Protection Bureau (CFPB), or the state attorney.
Final Thoughts
Student loan forgiveness scams can be dangerous and should be avoided. It is important to research any offer of student loan forgiveness before signing up for it as there are many fraudulent activities out there aimed at taking advantage of unsuspecting victims. It is also important to consult with a financial professional if you have questions about your student loans or need advice on how to manage them in the most effective way possible. By taking these precautions, you can ensure that your student loan forgiveness experience is a safe and successful one.