Getting Student Loan Forgiveness In Florida – The Best Programs Available
Learn about the various student loan forgiveness programs in Florida, including eligibility criteria, application process and effective debt reduction strategies.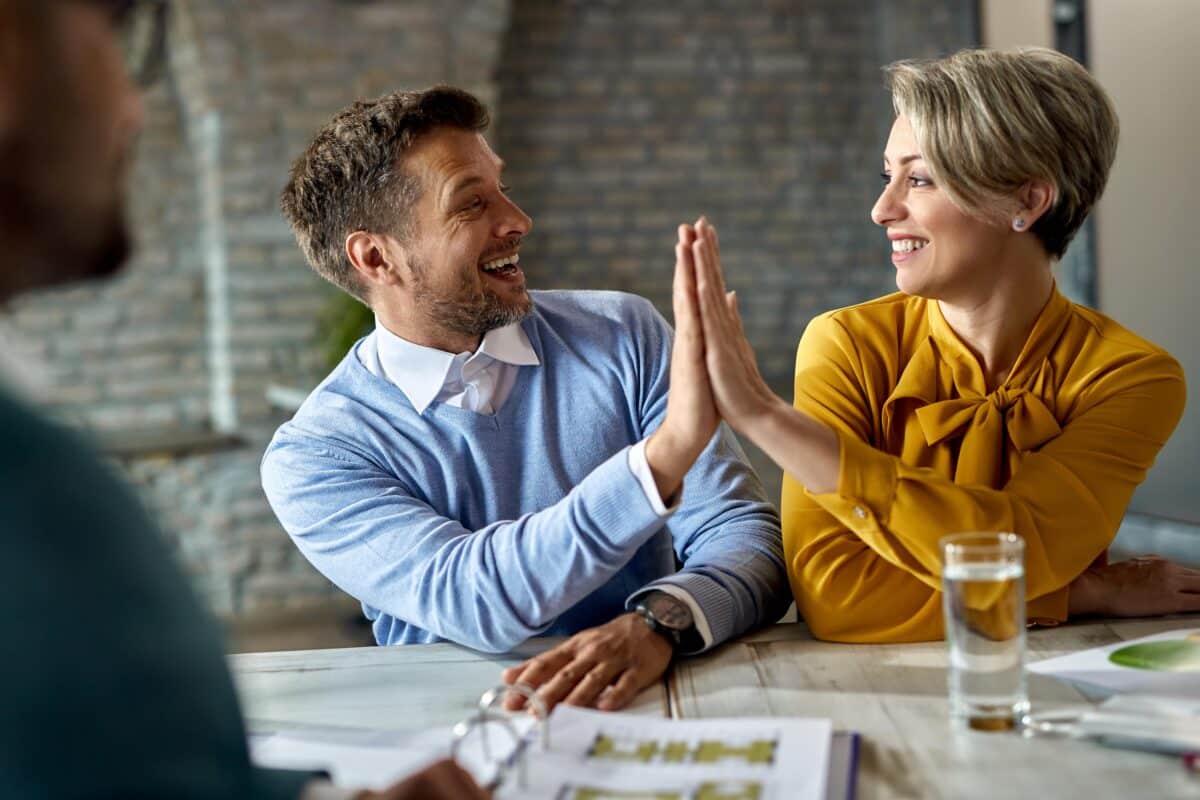 Student loan debt can be a heavy financial burden to many. Fortunately for Florida residents, there are various student loan forgiveness programs available that can help alleviate this weight. Read on to find out more about getting student loan forgiveness in Florida, what is available, and how you can make the most out of the loan forgiveness program in Florida.

What is Student Loan Forgiveness?
Student loan forgiveness allows borrowers to be relieved of some or all of their debt. This form of financial aid is typically granted in different forms, such as through an income-driven repayment plan or a public service loan forgiveness program. To qualify for this kind of relief, individuals must meet specific criteria and requirements that vary depending on the program. Financial aid in the form of loan forgiveness can be a great help so it's important to be aware of the programs available. 
Student Loan Forgiveness Programs in Florida
Take a look at the following forgiveness program options available in the state of Florida. 
#1 Nursing Student Loan Forgiveness Program
The Nursing Student Loan Forgiveness Program in Florida (NSLFP) is a state-sponsored program designed to provide financial assistance to registered nurses, licensed practical nurses, and advanced registered nurse practitioners who agree to serve in designated health professional shortage areas in Florida. The program provides loan repayment assistance to eligible nursing professionals in exchange for a commitment to work in these underserved areas for a specified period of time. NSLFP offers loan repayment assistance of up to $4,000 per year for a maximum of two years, for a total of $8,000. This assistance is paid directly to the loan provider and is used to reduce the principal balance of the nursing professional's student loan.
Eligibility criteria:
To be eligible for the Nursing Student Loan Forgiveness Program in Florida, individuals must meet certain criteria.
Firstly, they must be licensed as a registered nurse, licensed practical nurse, or advanced registered nurse practitioner in Florida.

Secondly, they must be employed full-time in a designated health professional shortage area in the state.

Candidates must also have student loans related to their nursing education and must also be in good standing with their loan provider. It is important to note that the program only provides loan repayment assistance for student loans related to nursing education and not for other types of loans or debts.

Additionally, candidates must not have any prior service obligations related to other state- or federal loan repayment programs. 
#2 Loan Repayment Assistance Program
The Loan Repayment Assistance Program (LRAP) in Florida, run by the Florida Bar Foundation, is a program designed to provide financial assistance to eligible lawyers in the state who are serving in qualifying public interest or government positions. The program aims to help lawyers manage their student loan debt while also providing essential legal services to underserved communities in Florida. LRAP offers eligible individuals loans of $5,000 each calendar year. The foundation then forgives this loan every year. The purpose of the program is to enhance and broaden access to legal services for those in need. This is done by supporting the recruitment and retention of highly qualified staff attorneys who work for organizations that receive grants from the foundation to provide civil legal aid. 
Eligibility criteria:
Eligible candidates must be licensed to practice law in Florida.

Additionally, they must be employees of civil aid organizations funded by the Florida Bar Association or be lawyers who spend more than half of their working hours providing legal services and assistance to the foundation's clients.

Applicants must submit their applications within the timeframes stipulated by the Foundation.

Also, the loan can only be used by candidates working towards a law degree.

The foundation's executive and interim executive directors are ineligible to apply.

Similarly, its staff members who provide administrative or other services that are not legal in nature are ineligible for this forgiveness program.
Steps to Apply
#1 Determine eligibility
Before applying for a student loan forgiveness program in Florida, make sure to determine if you are eligible for the program. Review the eligibility criteria for the specific loan forgiveness program you are interested in, such as the Nursing Student Loan Forgiveness Program or the Loan Repayment Assistance Program. You will need to meet certain requirements, such as being a licensed healthcare professional or a licensed lawyer, working full-time in a designated shortage area, and having student loans related to your education.
#2 Gather the required documentation
Once you have determined your eligibility, gather any required documentation that is needed to support your application. This may include proof of Florida licensure, proof of full-time employment in a designated shortage area, and information about your student loans. Carefully review the eligibility criteria for the specific loan forgiveness program that you are interested in to determine what documentation is required. For example, some of the documentation that may be needed are copies of your Florida licensure, proof of employment, and loan information, such as the loan balance, interest rate, and monthly payment amount. Make sure that all documentation is complete, up-to-date, and accurate to increase your chances of being approved for loan repayment assistance. 
#3 Submit an application
Once you have gathered all of the required documentation, it's time to complete and submit the appropriate application form. Read through and follow the application instructions and guidelines thoroughly to complete your application accurately and in full. Ensure that all required information and documentation is included with your application. The application should be submitted in a timely manner to increase your chances of being awarded the benefits arising from the loan forgiveness. 
#4 Wait for approval
After submitting your application, the next step is to wait for the review and approval process. This procedure can take several weeks to months; and during this time, your application will be thoroughly reviewed by program administrators. Typically, the reviewers will evaluate your eligibility for loan repayment assistance based on the information and documentation provided in your application. It is important to be patient during this stage, as the review process can take time due to the high volume of applications received by the program. If your application is missing any required information or documentation, you will be notified and given the opportunity to provide the missing information.
#5 Begin repayment assistance
If approved then you'll begin receiving loan repayment assistance, which is typically paid directly to the loan provider. The amount of assistance provided will vary depending on the specific loan forgiveness program and your eligibility. Make sure you continue meeting the requirements of the program throughout the repayment period to ensure continued receipt of loan repayment assistance.
Other Student Loan Forgiveness Programs that Students in Florida Can Get
There are other loan forgiveness programs that Florida residents can apply for and get.
#3 Public Service Loan Forgiveness
The Public Service Loan Forgiveness (PSLF) program provides full student loan forgiveness for eligible borrowers who work full-time in the public sector. To qualify, the borrower must be employed by an eligible organization and make 120 monthly payments on an Income-Driven Repayment (IDR) plan over a period of 10 years. Upon completion of the 10 years of service and 120 qualified payments, the borrower can apply for loan forgiveness by submitting the relevant application. The PSLF program is an excellent opportunity for individuals working in the public sector to have their student loans forgiven and, in doing so, reducing the burden of their student loan debt.
#4 Teacher Loan Forgiveness
The Teacher Loan Forgiveness Florida Program is available to teachers who work full-time at a low-income school or agency. The program offers loan forgiveness of $5,000 up to $17,500 depending on the subject the teacher teaches. Highly-qualified math, science or special education teachers at a secondary school are eligible for the higher amount of $17,500 in loan forgiveness. To receive loan forgiveness, teachers must fulfill the five-year service requirement and submit the Teacher Loan Forgiveness Application to their loan servicer. This program provides a valuable opportunity for teachers to receive financial assistance in paying off their student loans. 
#5 National Health Service Corps Loan Repayment Program
The National Health Service Corps (NHSC) provides two loan forgiveness programs to physicians, or soon to be physicians: the Students to Service, and Substance Use Disorder Workforce Loan Repayment Programs (LRPs). These programs are intended to assist beneficiaries with the debt associated with pursuing medical education programs. Recipients are required to meet certain criteria: for example, they should be U.S. citizens or nationals. They should also be willing to serve at least two years at a health professional shortage area. The awards are subject to certain conditions. For instance, recipients will be asked to repay any amount received plus other penalties if they do not meet all requirements. 
Income-Driven Repayment
Income-driven repayment (IDR) plans are a type of student loan repayment option designed to make monthly payments more affordable for borrowers. The amount you pay each month is based on your income, family size, and state of residence, and is typically a percentage of your discretionary income. In many cases, enrolling in an IDR plan can significantly reduce your monthly payment, making it easier for you to keep up with the cost of your loans. In addition, after 20 to 25 years of payments (depending on the plan), your remaining loan balance may be forgiven.
Potential Challenges to Consider With Student Loan Forgiveness in Florida
Student loan forgiveness programs, although intended to provide relief for student loan borrowers, are not without their challenges. One of the biggest challenges is the application process, which can be complicated, lengthy and confusing. Furthermore, there is often a significant backlog of applications, which can lead to long approval wait times. Additionally, not all borrowers are eligible for loan forgiveness and there may be specific requirements that must be met such as working in a particular field.
Another disadvantage of loan forgiveness programs is that they are often underfunded, and, for this reason, there may not be enough resources available to cover all of the eligible borrowers. Additionally, some loan forgiveness programs may only be available for a limited time; so it is important to be aware of the deadlines and take advantage of the programs while they are still available. Lastly, since forgiven loans are considered taxable income by the Internal Revenue Service (IRS), so borrowers will have to pay taxes on their forgiven loans. This position by the IRS can lead to a significant tax bill and may offset the benefits of loan forgiveness.
Making Loans More Manageable if You Couldn't Qualify for Loan Forgiveness in Florida
There are other ways to make loans more manageable if you are unable to qualify for student loan forgiveness in Florida.
Refinancing
Refinancing involves getting a new loan with better repayment terms and/or a lower interest rate to pay off your existing student loan debt. With new repayment terms, better rates, or both, you can reduce your monthly payments which will make the installments easier to pay off. You can combine and refinance both your private student loans and federal loans together. This will result in single monthly payments each month rather than multiple.
Following are some of the best refinancing companies that can help you refinance your loans and make them more manageable.
Lender
Scholaroo rating
Fixed rates starting (APR)
Variable rates starting (APR)

Laurel Road

Best for Low Interest Rates with Discounts

Visit website
4.99%
4.74%

College Ave

Best for Flexible Repayment Options

Visit website
5.99%
5.99%

SoFi

Best for Refinancing Parent Plus Loans

Visit website
4.99%
5.99%

Earnest

Best for Refinancing without Cosigner

Visit website
4.96%
5.32%

LendKey

Best for Mid-Income Earners

Visit website
4.49%
5.02%

ISL Education Lending

Best for In-School Refinancing

Visit website
6.50%
N/A
Consolidation
When you choose to consolidate your existing federal student loan, the government pays off your existing debt and you can get a new federal loan with new terms that can be between 10 to 30 years and a fixed interest rate.  Consolidation, unlike refinancing, does not cater to private student loans.
Scholarships
Scholarships may not be able to pay off all of your student debt, but they may help take off a chuck from them and reduce your overall burden. You can even apply for multiple scholarships at once to get more finance to pay off your existing loans.
There is a plethora of scholarships available, each having different eligibility requirements. Nevertheless, you will always be able to find something that you are eligible for as there is a plethora of different types of scholarships available. You can explore your options on Scholaroo.com.
Get an Online/Side Job
You can get an online job on the side to help you earn some extra cash that can go towards those monthly loan installments. Such jobs are widely available now and you can easily fit a few hours around your daily work schedule. Some people also work on weekends from home for a few hours.
Depending on the nature of the job you pick, you can make a reasonable amount of extra income that can help pay off the loan bit by bit and make loans more manageable.
FAQs
What are the Student Loan Forgiveness Programs in Florida?
In Florida, there are several student loan forgiveness programs available. Here is a consolidated list of the the options mentioned earlier:
Nursing Student Loan Forgiveness Program
Loan Repayment Assistance Program for lawyers
Public Service Loan Forgiveness (PSLF) for public sector employees
Teacher Loan Forgiveness for K-12 teachers
National Health Service Corps Loan Repayment Program for healthcare providers
Income-Driven Repayment (IDR) plans for those who cannot afford their student loan payments
How can I qualify for a student loan forgiveness program in Florida?
To qualify for student loan forgiveness programs in Florida, you typically need to meet certain criteria such as working in a specific field. Other eligibility requirements may include income level, length of service, full-time employment, and loan repayment history. Additionally, you may need to be enrolled in an income-driven repayment plan and make a certain number of payments before applying for forgiveness. It is recommended to check the specific requirements of the program you are interested in to determine if you are eligible.
How can I avoid being scammed on loan forgiveness programs?
You can follow the following steps to avoid being scammed when applying for loan forgiveness programs:
Research the program and the organization offering it to ensure that it is a legitimate program
Do not pay upfront fees or provide sensitive personal information to any organization
Check with the Department of Education or the Federal Student Aid website to see if the program is officially recognized
Consult a financial aid expert or a trusted advisor before signing any contracts or agreements
Be wary of promises that sound too good to be true and consider seeking a second opinion
Final Thoughts
Student loan forgiveness programs offer a way for borrowers to have their education loans reduced or canceled based on specific eligibility criteria such as employment in public service or teaching at low-income schools. These programs are generally administered by the government or non-profit organizations and can provide much-needed relief for those struggling to repay their student loans. However, it is imperative that you thoroughly research and confirm the legitimacy of these programs to avoid scams. It is also crucial to understand the eligibility criteria, terms and conditions, and potential drawbacks of student loan forgiveness programs to make informed financial decisions. Overall, borrowers can find a solution that best fits their needs and helps them achieve financial stability by exploring all available options and making informed choices.