Federal Employee Student Loan Forgiveness
One privilege of working in public service is the Public Service Loan Forgiveness (PSLF) Program, enabling federal employees to live debt free after years of struggling through payments. Here's how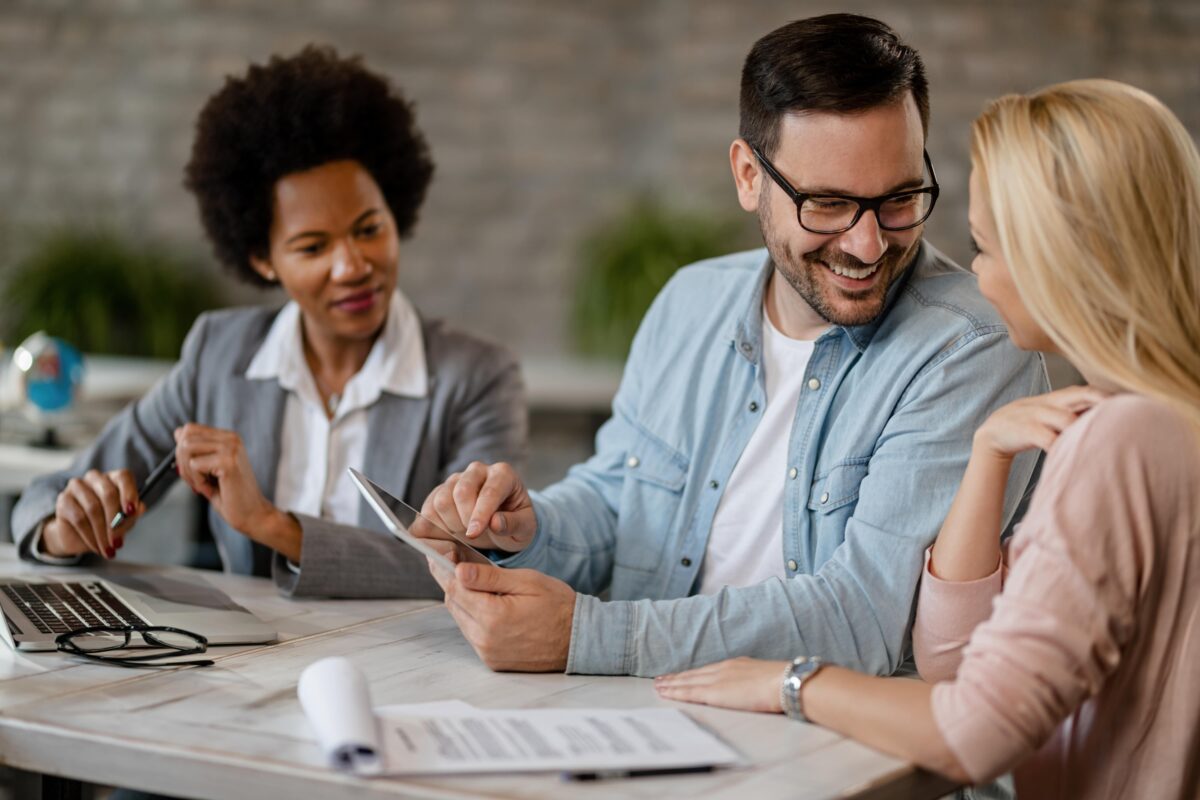 Federal employees working in public service have the opportunity to get their student loans forgiven through the Public Service Loan Forgiveness (PSLF) Program, enabling them to live debt-free after years of struggling through payments. The government implemented the PSLF program to encourage more people to take jobs in the public sector as they are not favored due to the low pay. The program grants financial relief to federal-, state-, local-, and tribal government employees, as well as people working for non-profit organizations. As of October 2022, the U.S Department of Education approved an average of USD 63,826 debt relief per borrower through this forgiveness program. Read on to find out how this program works and how it can benefit you.
What is PSLF
The government implemented the Public Service Loan Forgiveness (PSLF) Program in 2007 as part of the College Cost Reduction and Access Act. The forgiveness program targets people in the public service sector, working for the federal, state, local, and tribal government and non-profit organizations with federal direct student loans. PSLF qualification depends on your job type, employment terms, and the number of successful payments you have completed.  PSLF removes the financial burden, improves the quality of borrowers' life, gives them back their spending power, and allows them to buy homes and build wealth.  

Eligibility Requirements
To be eligible for the Public Service Loan Forgiveness (PSLF) program, you must meet the requirements below:
Must have a federal direct student loan 

Direct consolidation loans

Direct PLUS loans

Direct subsidized loans 

Direct unsubsidized loans

Must be working full-time for a government agency or a 501(c)(3) non-profit organization for at least ten years

Must be under an income-driven repayment plan

Income-based repayment (IBR)

Income-contingent repayment (ICR)

Pay As You Earn (PAYE)

Revised Pay As You Earn (REPAYE)

Must have made 120 qualifying payments monthly under an income-driven repayment plan
How to Apply
After establishing your eligibility using the requirements listed above, you can move on to the application process. To apply for PSLF, you must fill out a PSLF form found at studentaid.gov; this form is also used as a PSLF Employer Certification Form (ECF). A notification will be sent to you when your application is approved. The excess may be refunded if you have made more than 120 payments. 
What if You Don't Qualify
There are some cases where you may think that you qualify for PSLF, but your application doesn't get approved. The U.S. Department of Education has a formal channel to investigate these issues. You can file a complaint through the Federal Student Aid office feedback system on studentaid.gov. The financial aid office will investigate your complaint and review your account. The most common reason for rejected applications is missing documentation, so make sure you check your application form thoroughly before submission.
PSLF Alternatives
In the event that you don't qualify for PSLF, don't worry. There are other ways to make your loan payments more manageable. 
Student Loan Refinancing
Student loan refinancing combines all your existing loans into a new loan. With a refinance, you allow a private lender to pay all your private and federal loans in exchange for a new loan with new terms. People refinance in hopes of getting lower interest rates. However, it is highly dependent on credit score.  
Student Loan Consolidation
Student loan consolidation combines all your federal student loans in a new direct consolidation loan. Consolidation considerably reduces your monthly payment by extending the loan term to 30 years. However, it carries a lot of interest. All federal direct student loans qualify for consolidation, including subsidized and unsubsidized loans. 
Student Loan Deferment
With student loan deferment, you can stop making your monthly loan payment for some time. There are different types of student loan deferment, including in-school deferment, full-time military service, unemployment deferment, parent PLUS borrower deferment, and cancer treatment deferment.
Do federal employees qualify for student loan forgiveness?
Federal employees qualify for student loan forgiveness under the Public Service Loan Forgiveness (PSLF) program.
How long do I have to be a federal employee for student loan forgiveness?
To be eligible for the Public Service Loan Forgiveness (PSLF) program, you must have been a federal government agency full-time employee for at least ten years. 
Are federal student loans forgiven after ten years?
The forgiveness period depends on the program. The Public Service Loan Forgiveness (PSLF) program eliminates your student debt balance after ten years, while Income-Driven Repayment Forgiveness is between 20 to 25 years.  
Final Thoughts
Forgiveness programs improve people's living conditions and open up more room in their budget to pay their bills. Public sector jobs are primarily low-income, which makes it difficult for most workers to afford to pay for their student loans. The Public Service Loan Forgiveness (PSLF) program eliminates this financial burden, making it possible for them to pursue other life goals. If you apply for the PSLF program, consider everything we have discussed above to increase your chances of getting your student loan forgiven.