How to Make Money Online for Beginners in 2023 – 26 Easy Ways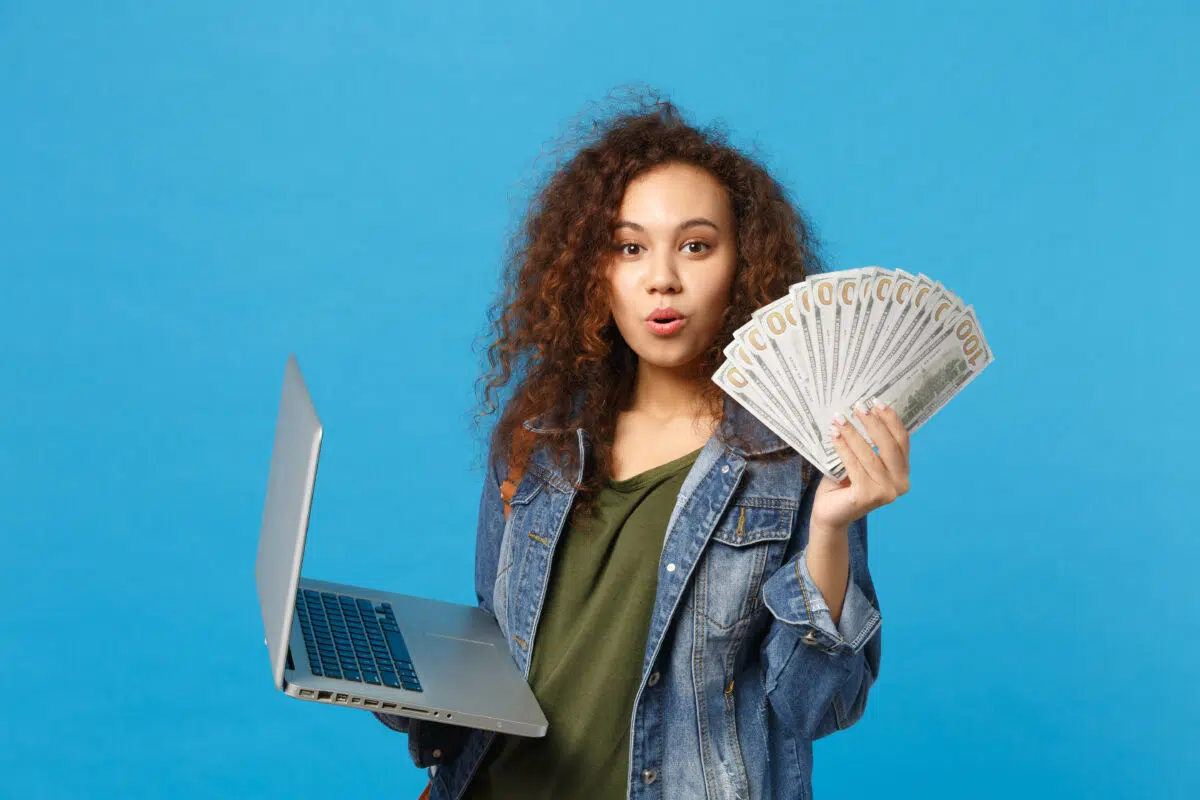 The recent global pandemic has resulted in a shift in the way people work and the trend of remote and online working is on the rise. Many offices went completely online during the pandemic and have preferred to stay so because they have realized the benefits of working online. Many people are earning a decent income this way through numerous different ways of earning.
We have listed the top 26 ways to make money online and have added some important information that can help you decide between the 26 suggestions provided. 
Some of the options suggested are quite easy and you can start earning right away, while others may take more time to set up. Sometimes, due to the competition in the job market, it might take a long time before you are able to earn a decent regular income which increases the difficulty level of the particular job.
#1 Freelancing Websites
Approximate average earnings per hour: $22.6 – $33.9
Difficulty level: Easy to medium
Websites: Upwork, Fiverr, Freelancer.com, ProBlogger
Requirements: A portfolio demonstrating your work in your specialist field
Freelancing is something that's becoming quite popular due to its feasibility and flexible nature. It basically involves working as an independent company or person rather than being employed by an employer, which allows for greater flexibility. You can not only choose your working hours but also the type of project you want to accept. It is a great way for teenagers to make some pocket money and also for full-timers to make some extra cash. Some people have made freelancing their full-time job and are earning a good income for it. It's also one of the best options to do as a side job.
Depending on your skill set, there are many options when it comes to freelancing. People can choose to take up content writing, academic writing, copywriting, graphic design, editing, proofreading, voice recording, transcribing, and many more jobs via freelancing websites. There are special skills required for the type of job you take up for example for writing, proofreading, and editing, you would at least need to have good grammar. Similarly for graphic design, you need to have a sound knowledge of software such as Adobe Photoshop. Portfolios containing work samples are usually required for most freelance jobs. These jobs can pay well too, depending on the type of work you take up and you can start at an age as early as 13.
The difficulty level of this job is around easy to medium. What makes freelancing easy is that there are many jobs to choose from and you can usually find something suited to your skills. Moreover, the flexibility in the working schedule also makes this quite convenient. The only thing that might make the difficulty level fall towards medium is trying to land that first job, which might take a little time, patience, and perseverance. It's best to make an account on multiple freelancing websites to increase your chances of getting a job relatively quickly.